The new "amima" is a magazine on health issues, with insights into AMEOS facilities, service, information and reading stories. A format with added value – for employees, patients and everyone who is interested in health.
THE TASK
The existing employee magazine of the AMEOS Group, amima, was to be relaunched and redesigned: fresher, more contemporary and revised in terms of content for an expanded readership. Since the previous magazine was already well read, the new edition should also be based on some tried and tested ones in order to retain readers.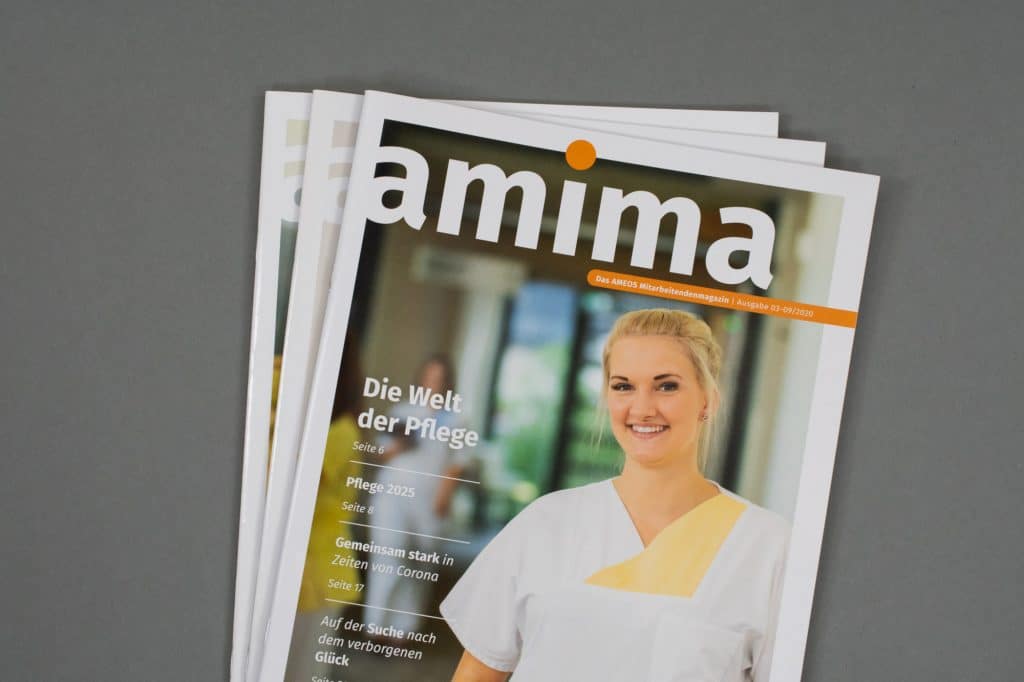 THE CONCEPT
In the future, the new amima should appear as a print product as well as digitally. Both formats have their right to exist. In addition to regional aspects, each issue will in future contain a supra-regional thematic framework in order to reach the desired new target group: in addition to employees, patients and other interested parties, such as family members and referring doctors, should also be addressed.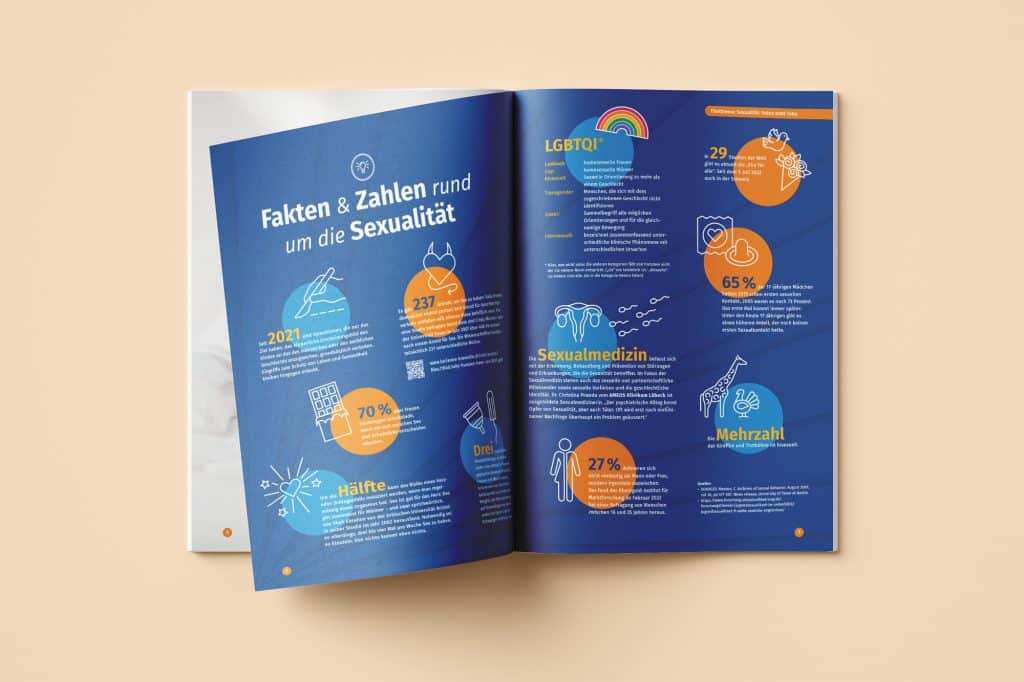 THE IMPLEMENTATION
The concept – design, scope, content – was developed in workshops together with responsible AMEOS employees from all regions. Basic design and layout were designed by UVA. The content is written by the AMEOS editorial team. The final editing is in the UVA. The basis for this concept is a trusting and well-functioning cooperation with the various AMEOS editors.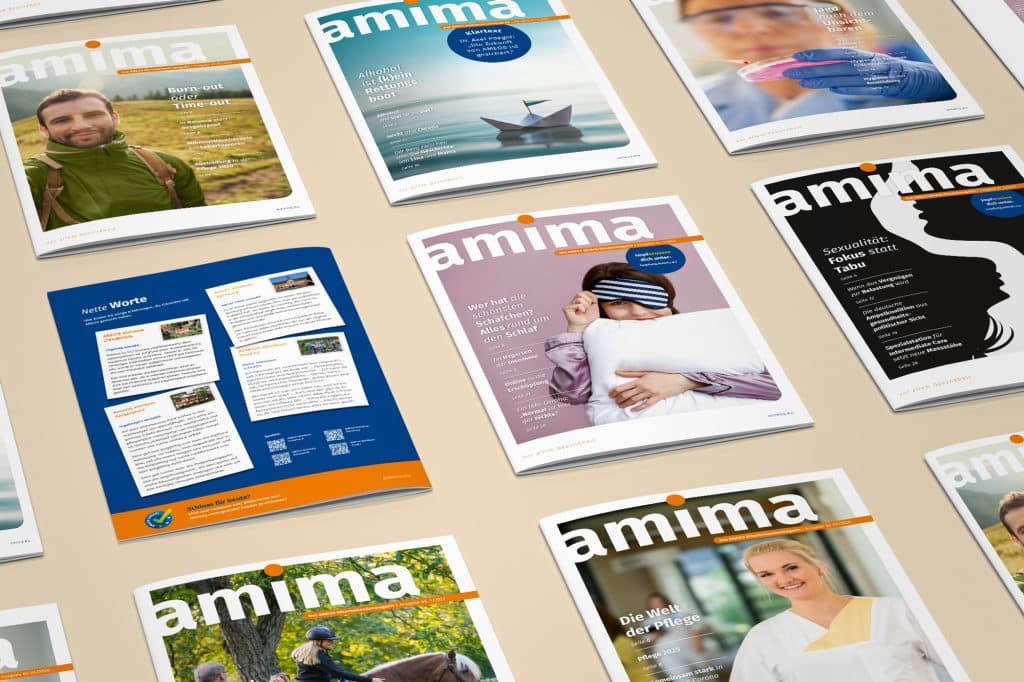 THE RESULT
The new amima appears in a fresh and friendly design based on the AMEOS corporate design. The broad topic cluster, title topic, regional, success stories and health knowledge, as well as many lively photos, infographics and a mix of small-scale and comprehensive reading stories draw the reader straight into the magazine. The restart in 2020 had a special emphasis due to the corona pandemic, it strengthened the positive sense of community in the healthcare industry.
In 2020, amima was awarded the KU-Award by the KU-Clinikmanagement as the second best clinic magazine.