THE TASK
GLG – The Society for Life and Health, the largest health company in north-eastern Brandenburg, had previously integrated the topic of 'career and training' into the menu of the existing GLG page. Now the UVA should create an external, fully-fledged career portal for the GLG Group.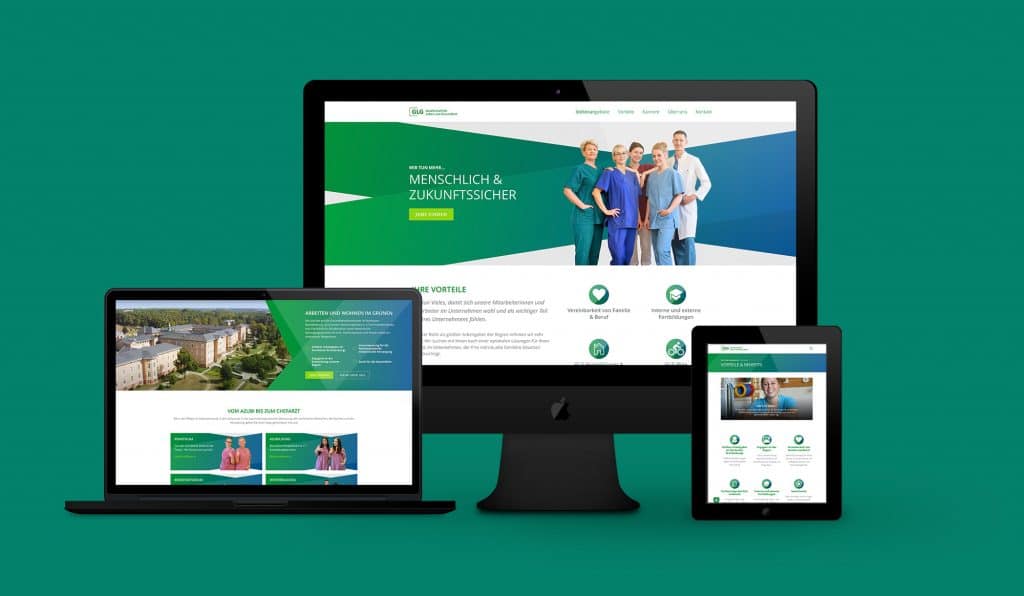 The following goals should be achieved with an independent online page for all topics related to training and careers: clear addressing of applicants and interested parties, improved self-portrayal of the employer, search engine optimization and implementation of a direct data exchange from personnel software to the career portal in order to relieve personnel management to reach.
THE IMPLEMENTATION
GLG has been a UVA customer for many years, partly because of the relaunch of the GLG website implemented by UVA. A special working group consisting of UVA and GLG was set up for the new task, with fixed contacts throughout the implementation phase. Discussions with the responsible employees in human resources management to work out the priorities and requirements were particularly decisive. The customer was also closely involved in the design process. We then drew up a concept.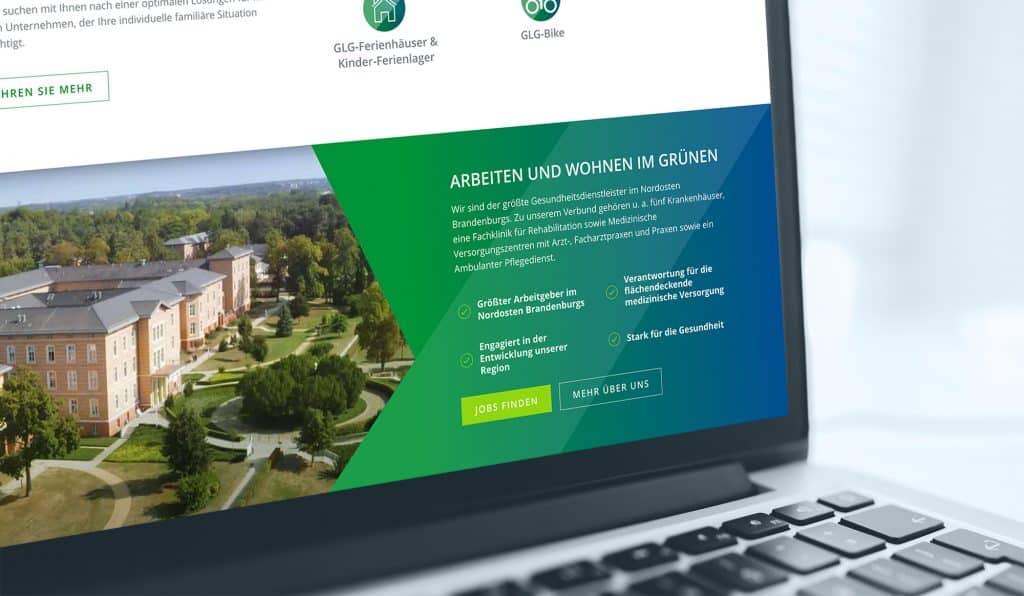 THE RESULT
The GLG Career Portal puts a whole new emphasis on people management.
The advantages are:
The clear and concise design enables a targeted approach and quick search results – when using the site as well as with regard to SEO. The new site is better perceived by search engines and findability is significantly increased.

In addition to job offers and career paths, the topics of advantages and about us are clearly communicated under the aspect of personnel management. As an employer and association of individual companies, GLG is self-confident at all levels. A major focus is on the benefits for the employee.
Precise contact persons are named for each target group / group of applicants, which makes it easier to establish contact.

The own website allows an automated integration of existing job data from the personnel management software, which means simplified operation and thus immense relief for human resources.

As part of GLG's corporate design, a unique, modern and clear visual language was created. A high level of authenticity is achieved through the use of photos taken by real GLG employees and videos from actual day-to-day work.
Even after the launch of the career portal, UVA will oversee all further developments in close consultation with GLG.