The making of our own corporate video
When it's your birthday, you get presents. For UVA's 30th we gave ourselves a company film. So that you can finally witness first-hand what we actually do all day.
To make it perfect, we have conducted ourselves as professionally as we do with our customers. We're good at producing films, and we've even won prizes for some of them.
Before the film: what should it be?
Every film starts with an idea. Our idea was to show UVA as it really is. Charming colleagues, modern workplaces, and the surrounding area of Babelsberg. However, it should also be entertaining. We want you to stay tuned and not switch off.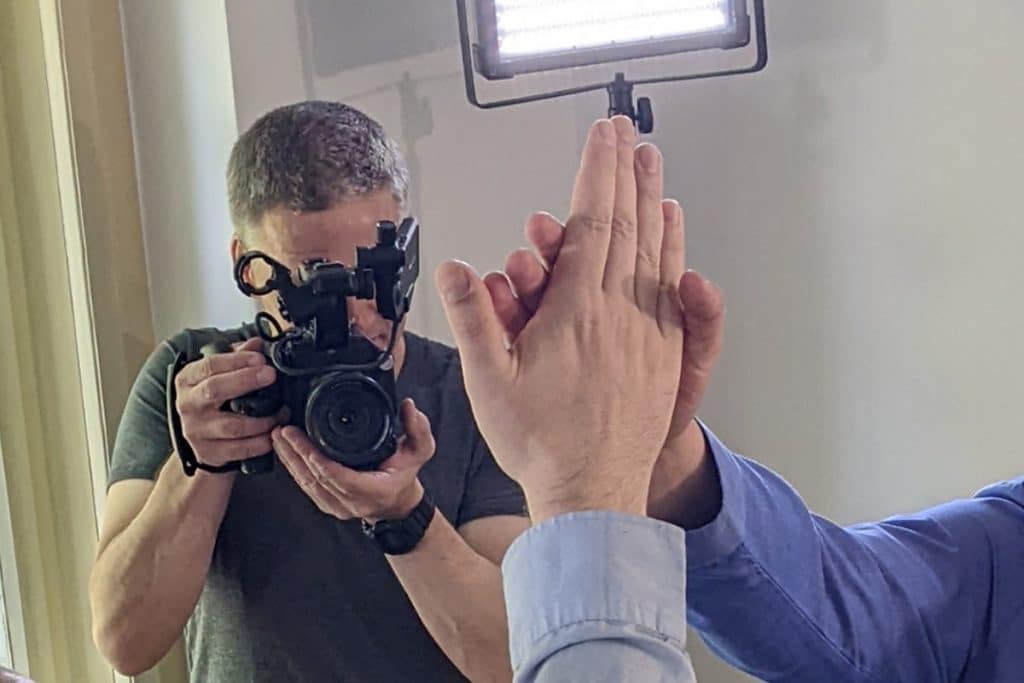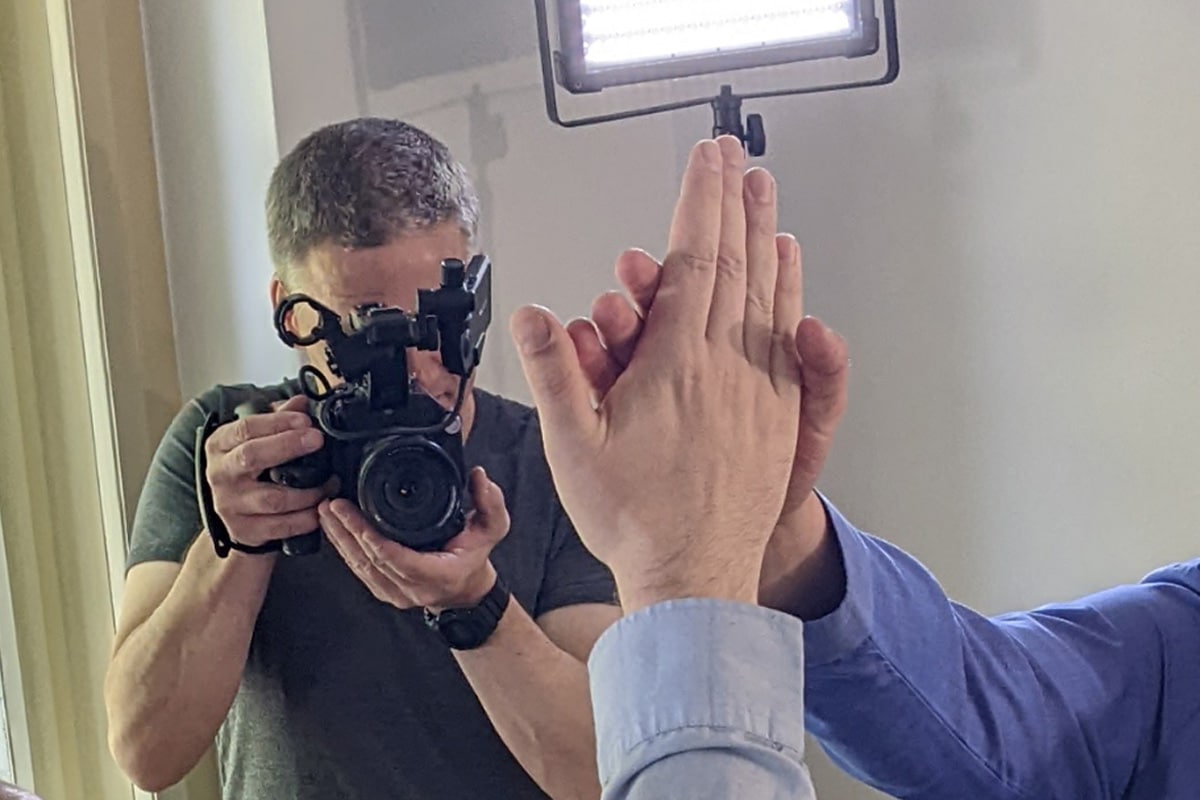 From idea to shooting
Firstly, the idea became a storyboard that contained the action in scenes, with visual ideas and text. This was discussed, debated, and changed several times by the film-team. The story artist finished the storyboard and handed it over to the art director, who turned it into a neat, detailed shooting script for the film crew.
Our UVA film was then realised by Hauptstadt TV, a production company in Berlin. Filming took place over several days in the agency and at various locations in Babelsberg. The narration was then recorded in German and English.
All other aspects of film production we took care of ourselves: We set up the scenery, got the props and the costumes, and did the make-up. We also played ourselves. The lucky ones were booked for the scenes in which a lot of tasty stuff was eaten.
The result
The result is a corporate film that is just as good as one for our customers. So that you never again wonder what we're actually doing here all day – watch "The UVA in 3 Minutes".
More information