How can new, versatile means be used to optimize patient care, internal processes and workflows while remaining competitive as a business – without neglecting the sensitive needs and conditions of individual patients and employees?
With our support, the GLG Association, a large healthcare provider, established a long-term strategy to consciously shape its comprehensive digitalization process in all its details. Developing the individual steps of this transformation according to the unique conditions of each of the facilities proved to be a challenge. As a result, each of the clinics were assigned their very own goals and starting point.
Crucial Aspects for Success
Defining content and goals together with the client
Successfully inspiring and involving all employees using the right mindset, not just management
Maintaining motivation by setting short-term goals, so-called quick wins
Continuous support, including on-site audits and customer training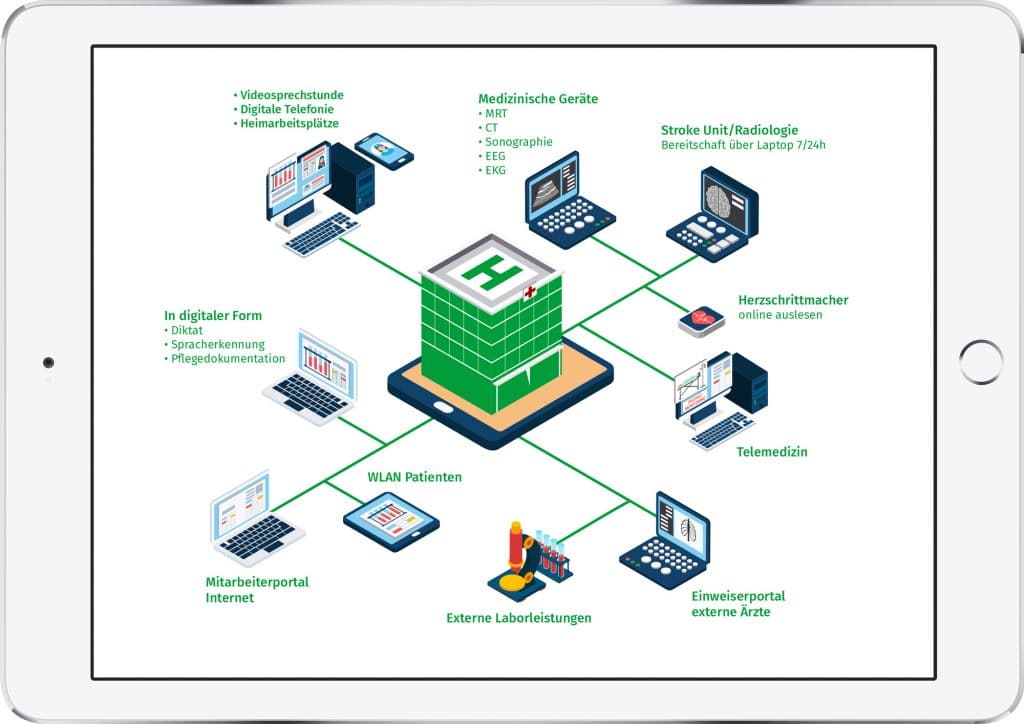 Result
Based on the formulated strategic plan, GLG was able to begin the digital transformation process in a proactive and goal-oriented manner. Throughout the process, the needs and conditions of all facilities are taken into account at all times. In our long-term cooperation with GLG, we regularly review and adjust individual steps and goals.
Selecting suitable digital service providers, testing, as well as rapidly responding to new requirements and changing circumstances are also an essential part of our work.
More information:
» glg-gesundheit.de | Website for the GLG Association