A growing company needs to develop fresh ideas over time to attract and recruit new employees. This can be accomplished with specialized advertising campaigns and social media.
Task
In the process of recruiting new staff at the Moritz Klinik, creative ideas were needed for a new campaign, promoting the clinic as an employer. Primarily, the advertising efforts aimed to attract the attention of healthcare workers, physiotherapists and assistant doctors.


Execution
Throughout the course of a workshop involving selected employees and management, we established what makes the clinic special.

The idea of using a fictional protagonist as the spokesperson for the campaign, "Max von der Moritz Klinik," emerged during the creative process.

Max was given a face and voice and developed into a fictional, yet authentic figurehead with a high recognition value. He personifies the brand and embodies sympathy, trust and care. Also, Max acts the first point of contact in Google Ads and Facebook Ads campaigns, he has even featured in a regional radio advertisement.
Result
The campaign quickly attracted attention. As a result, many vacancies were filled in a relatively short amount of time. Following this success, Max is intended to be used in future campaigns and adapted for new applications.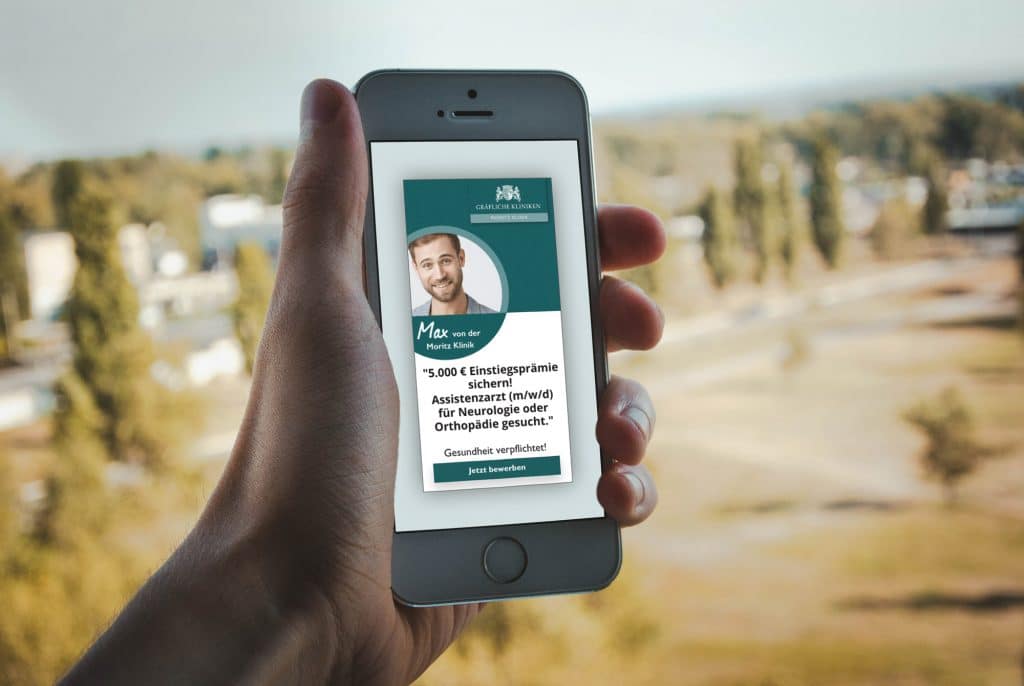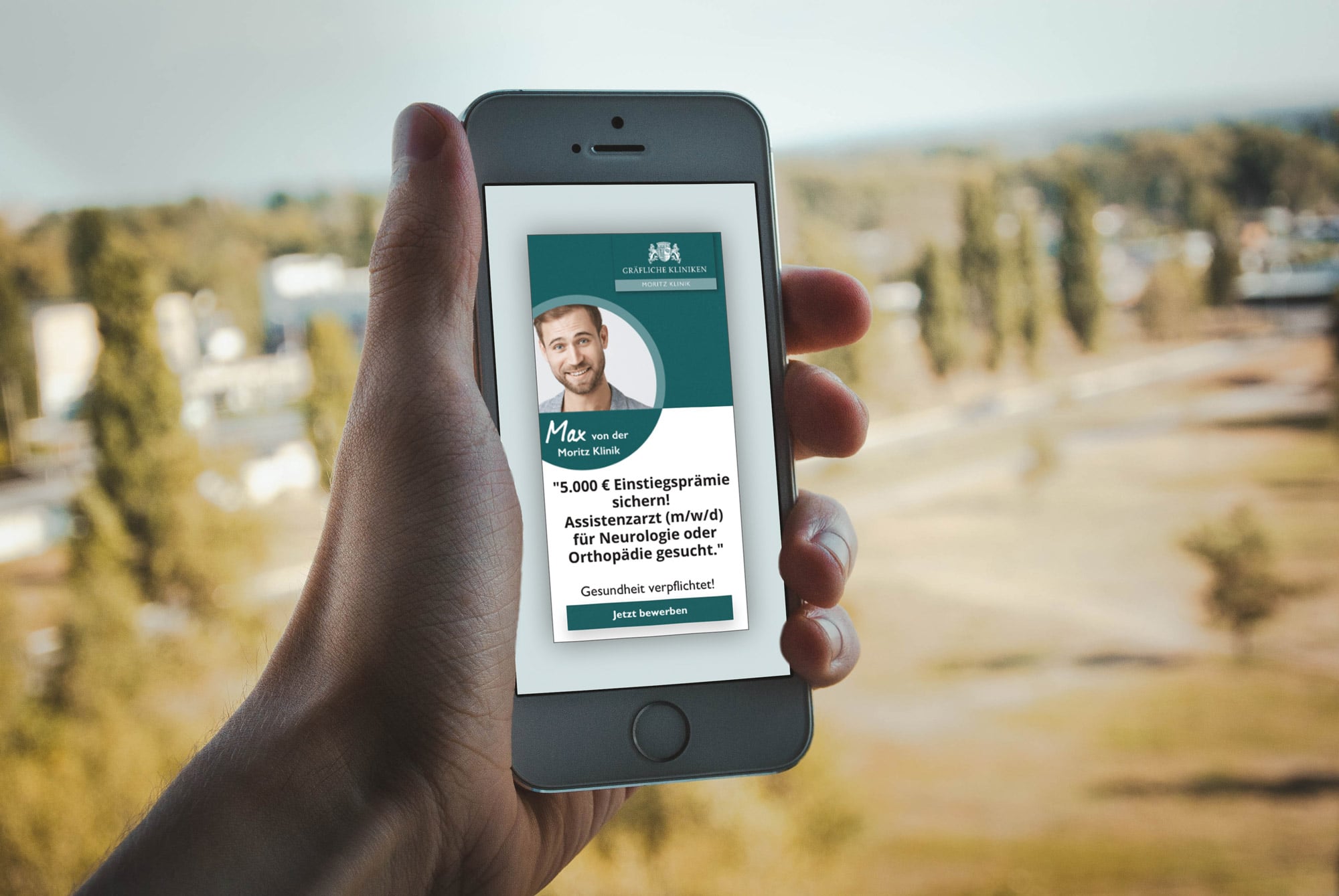 More information:
» facebook.com/MoritzKlinik | Facebook Presence of the Moritz Klinik Bad Klosterlausnitz