The Paracelsus hospital group website is the digital embodiment of the brand's extraordinary positioning – one of familiarity that lets patients feel taken care of and creates a sense of community among staff members.
As part of an extensive evaluation, examining the user experience and innovative interface technologies, we developed a customized portal for the hospital group, comprising 30 clinics at the time.
Not only did the project involve updating the look of the site, more importantly we integrated new user-friendly and partly AI-supported functions.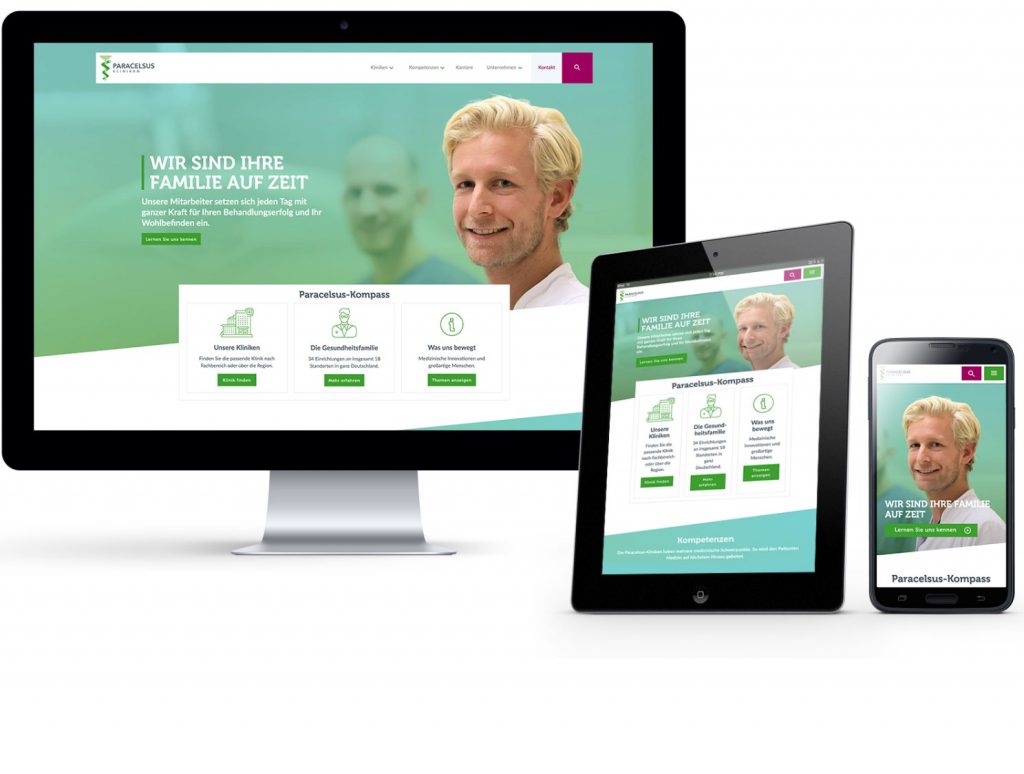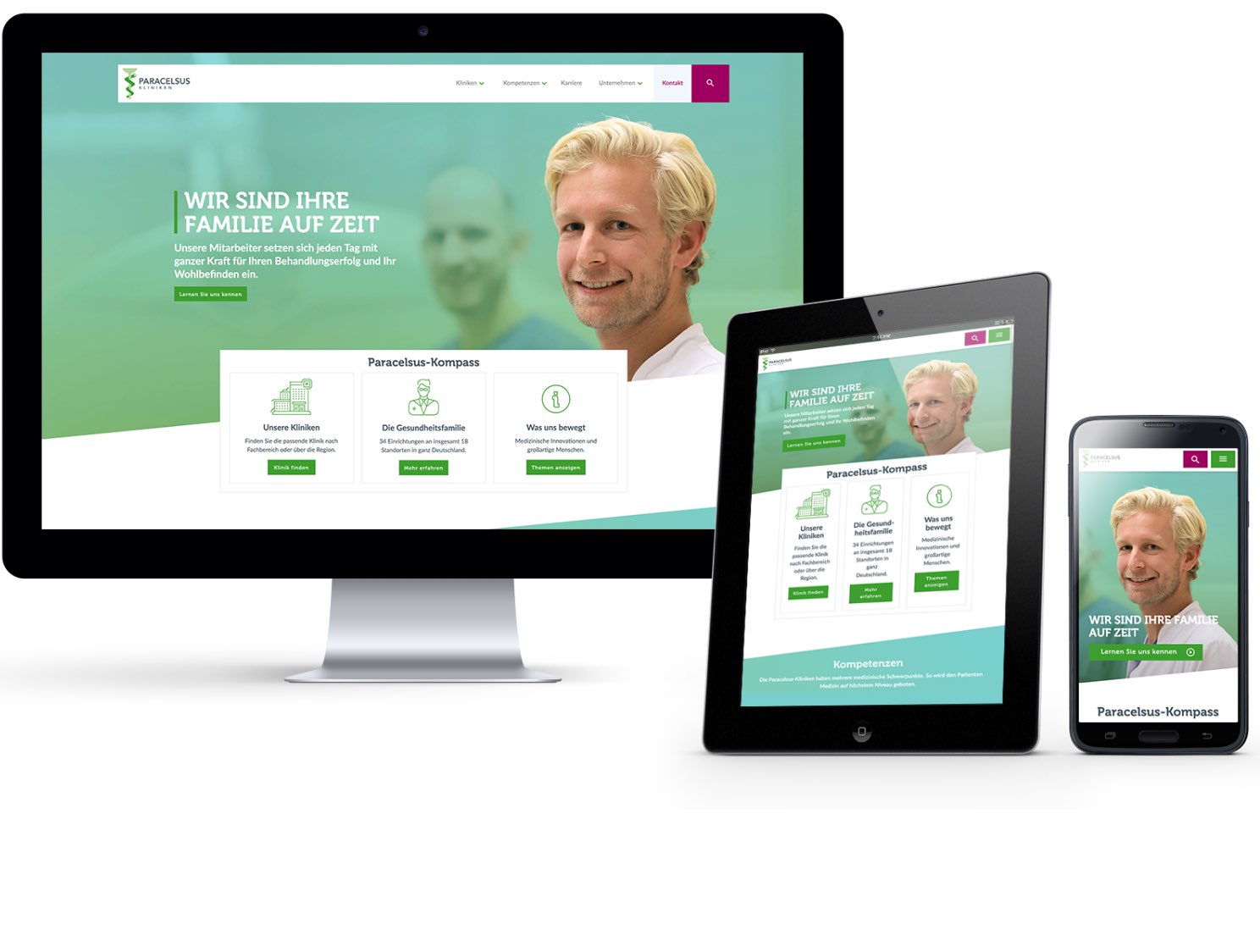 Technical Details
The website runs on a CMS that allows editorial tasks to be easily managed by the client. In order to make linking content simple, we devised manageable taxonomies for departments, clinics, certificates and other content categories.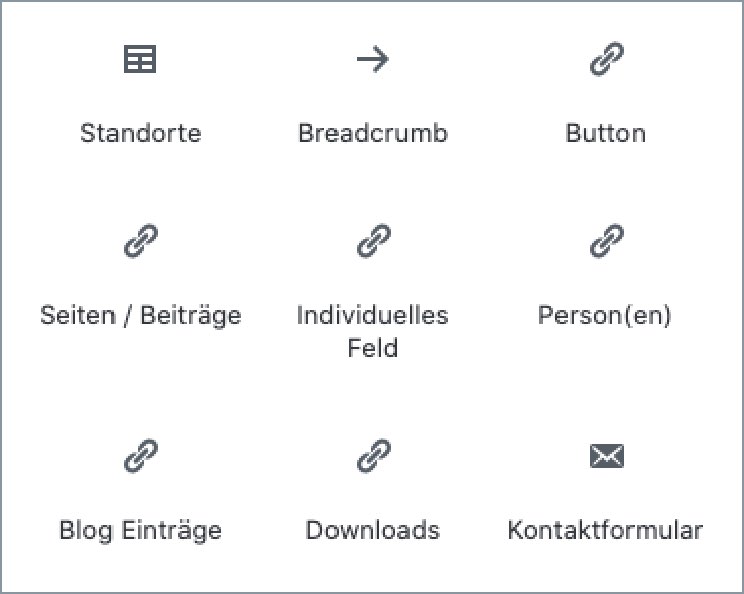 Content Elements
Additionally, we created multiple easy-to-use content elements for editors to use across different types of pages.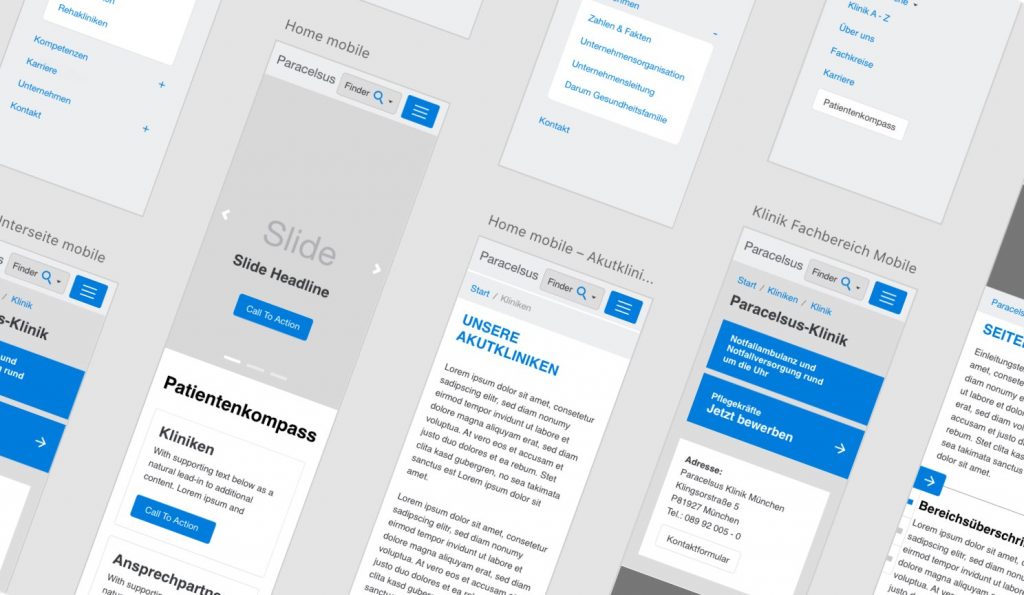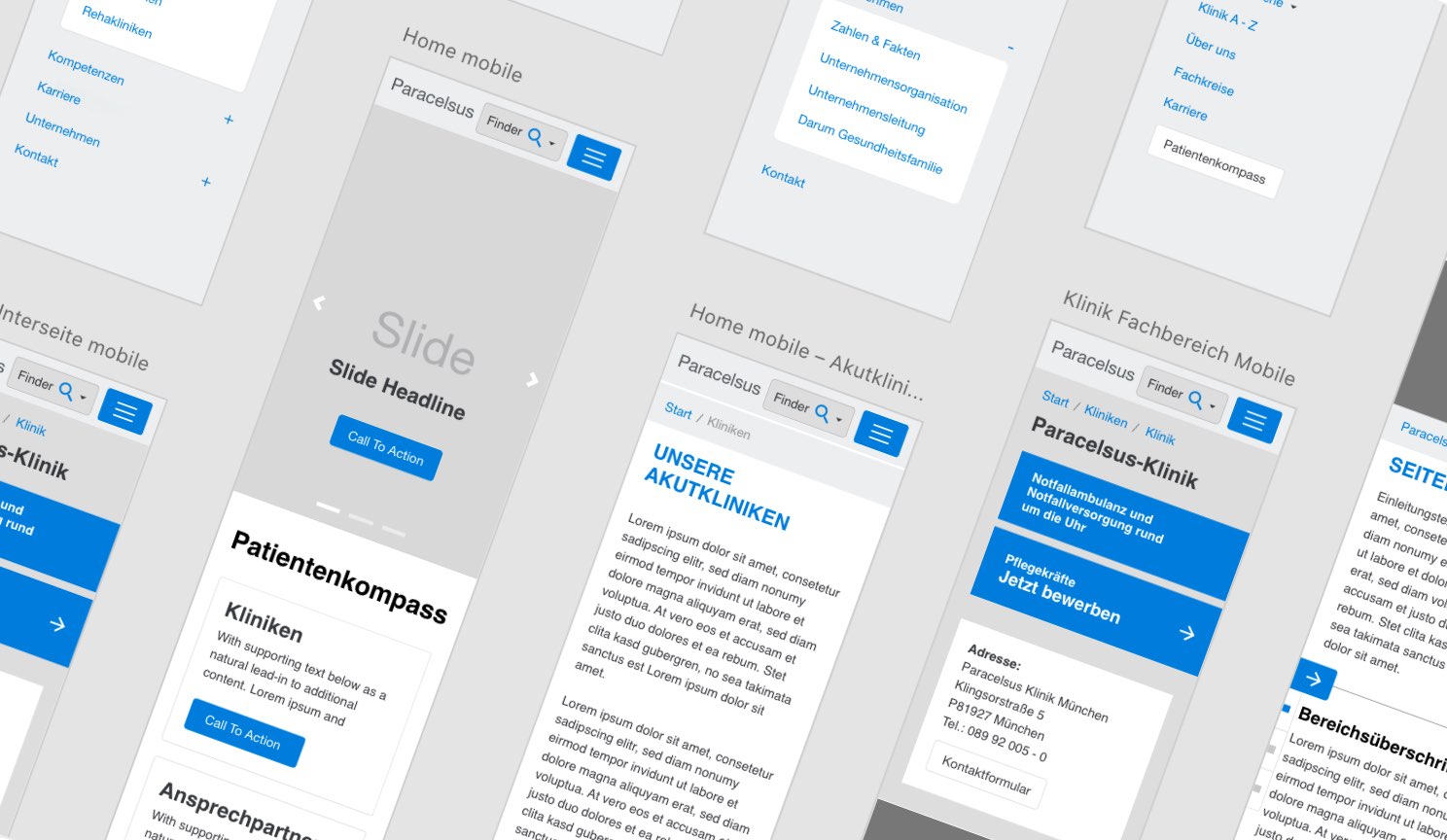 Design and Typography
Soothing colors combined with generous amounts of white and light gray areas give the website a pleasant bright effect.


The Paracelsus group's primary typeface "Museo" combined with "Lato" establish an inviting and modern appearance.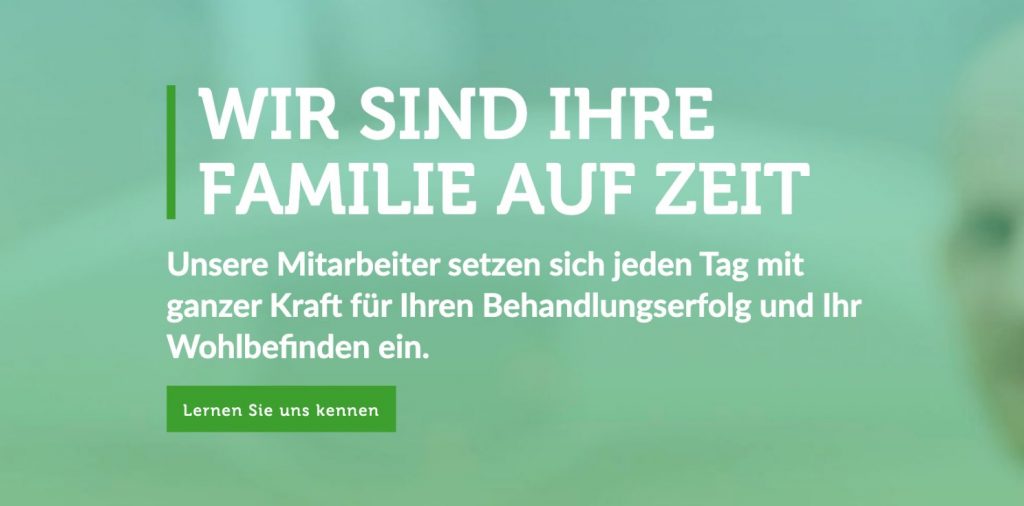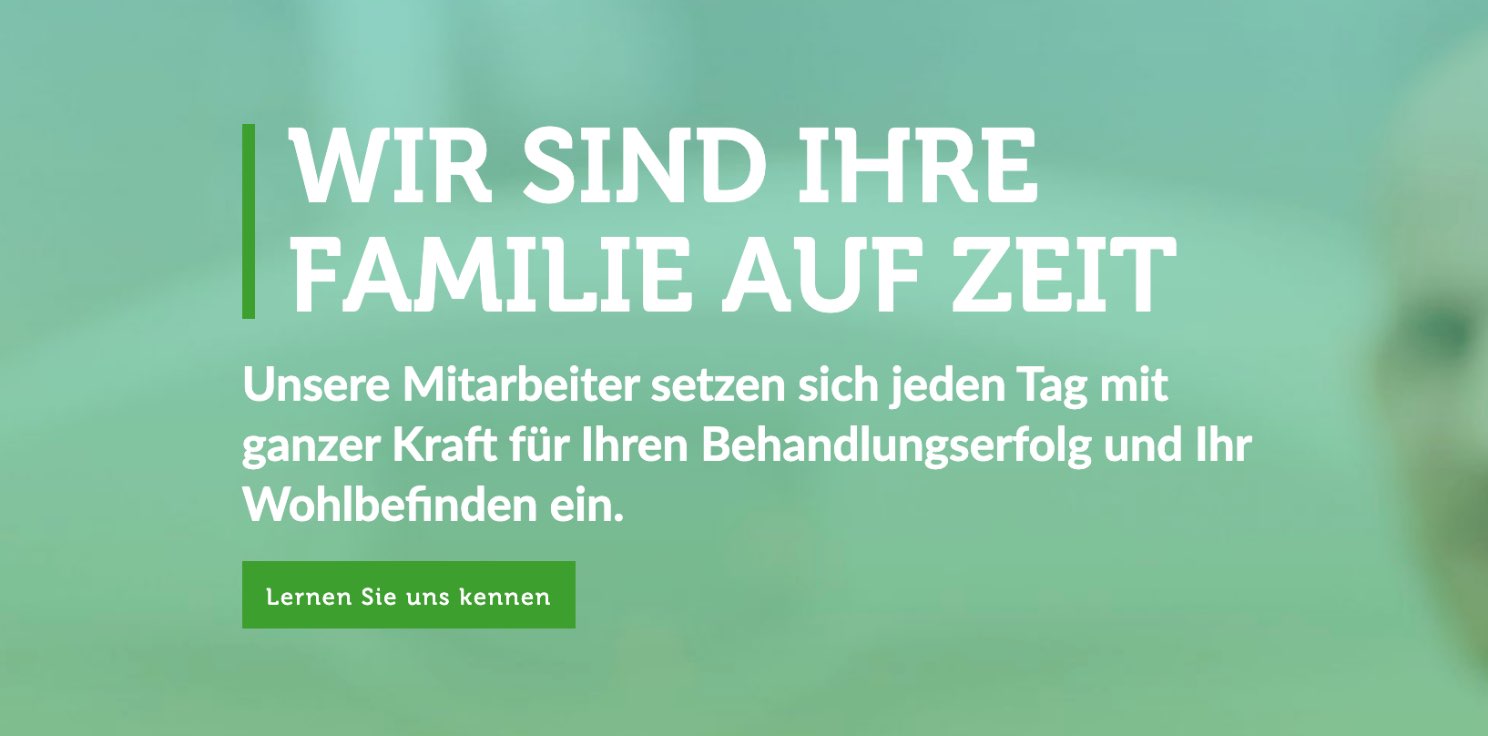 Aside from building the website and providing maintenance services and support, UVA also assisted in developing further communication measures.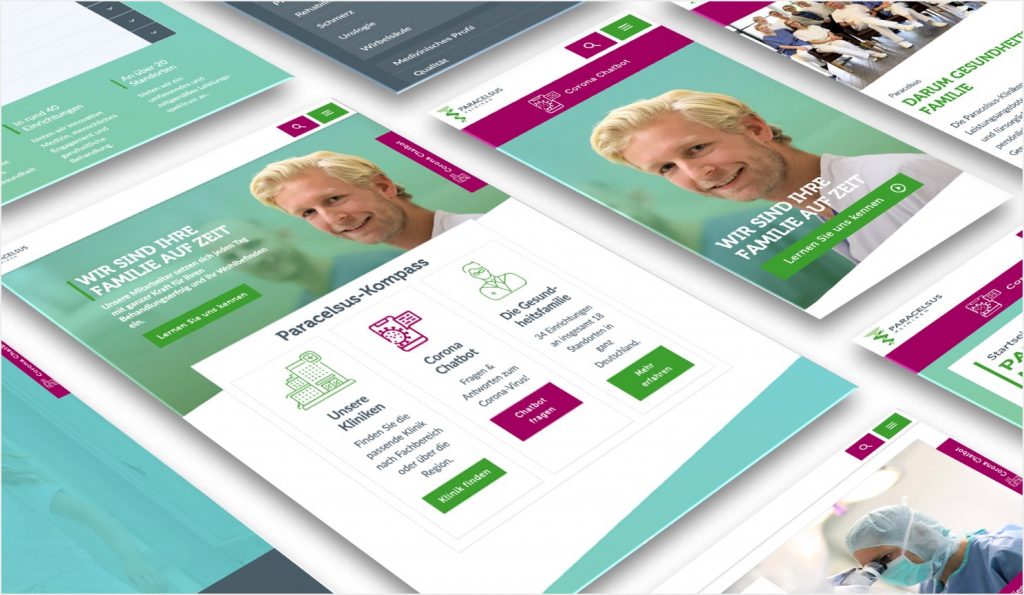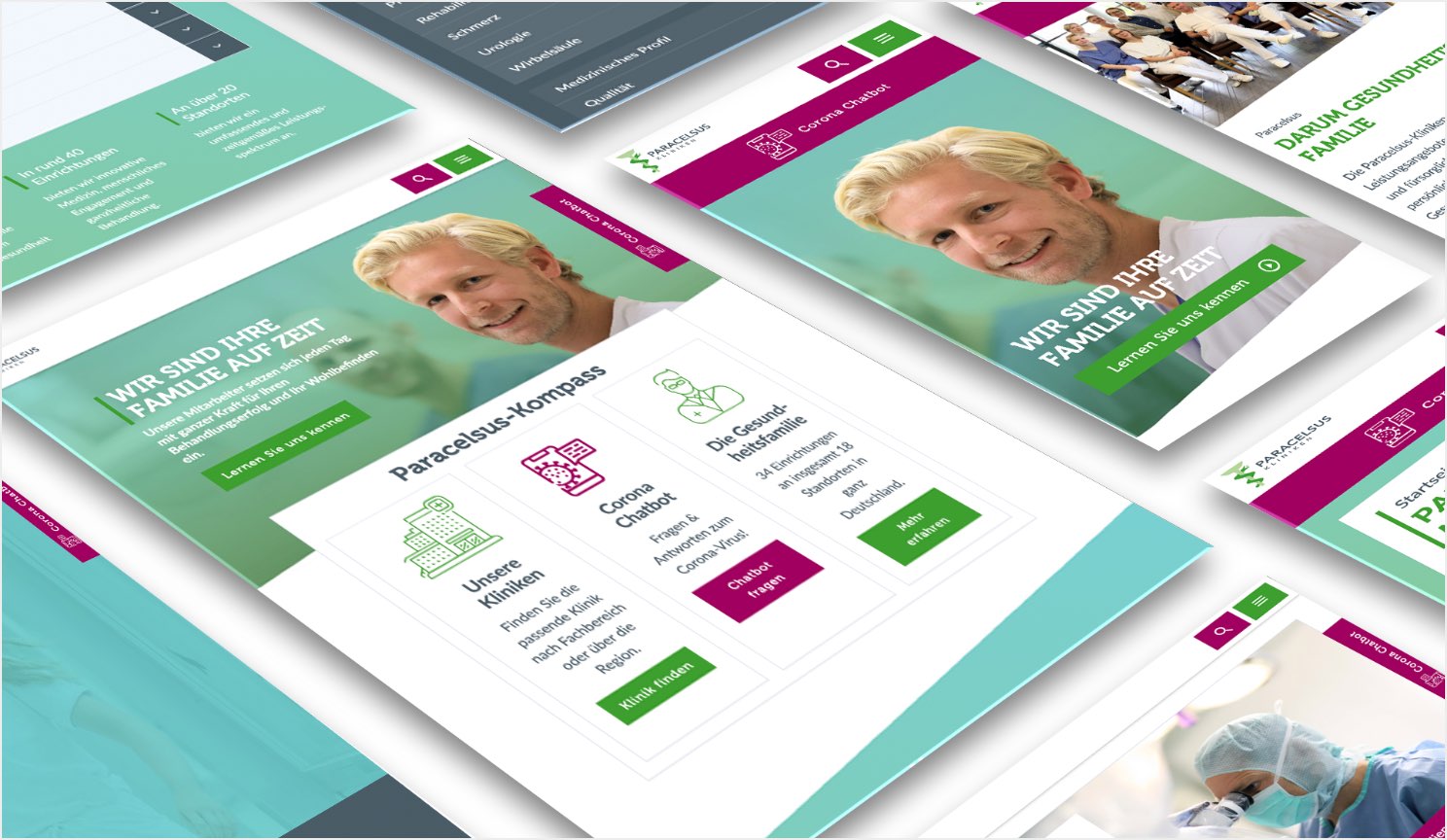 More information:
» paracelsus-kliniken.de | Website for the Paracelsus Clinics