Task
Branding for the AMEOS Campus and marketing for the Human Medicine program in Croatia.
Basis
Together with the management teams of the AMEOS Group and the Josip Juraj Strossmayer University in Osijek, Croatia, a marketing and branding concept for "AMEOS Campus" was developed. The goal was to create an appealing, target group-oriented and high-quality look for the AMEOS Campus brand across digital and printed touchpoints.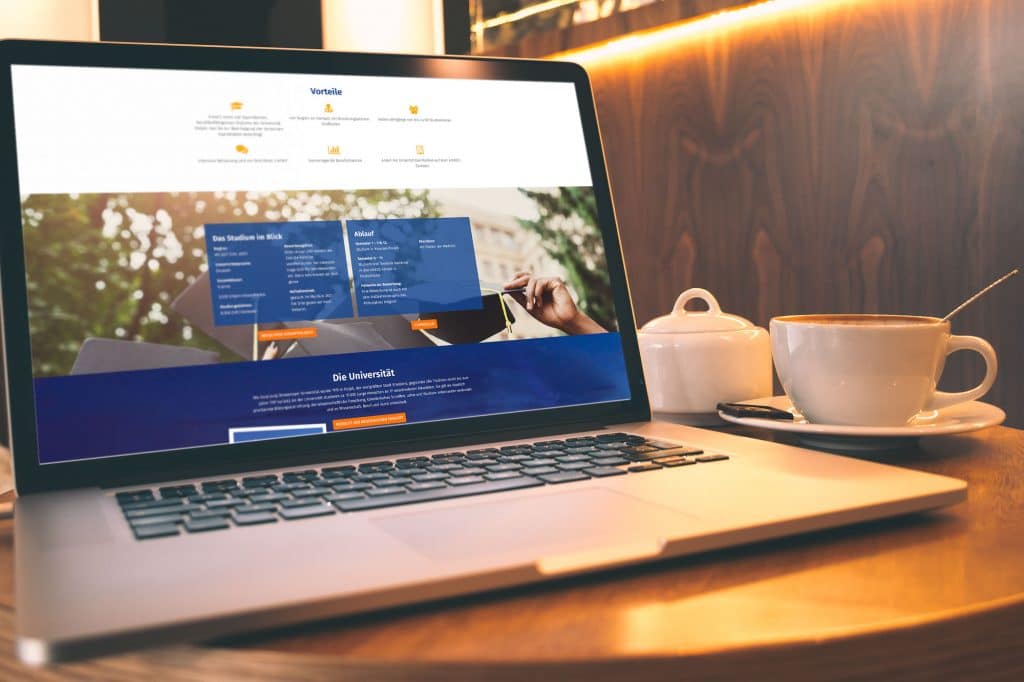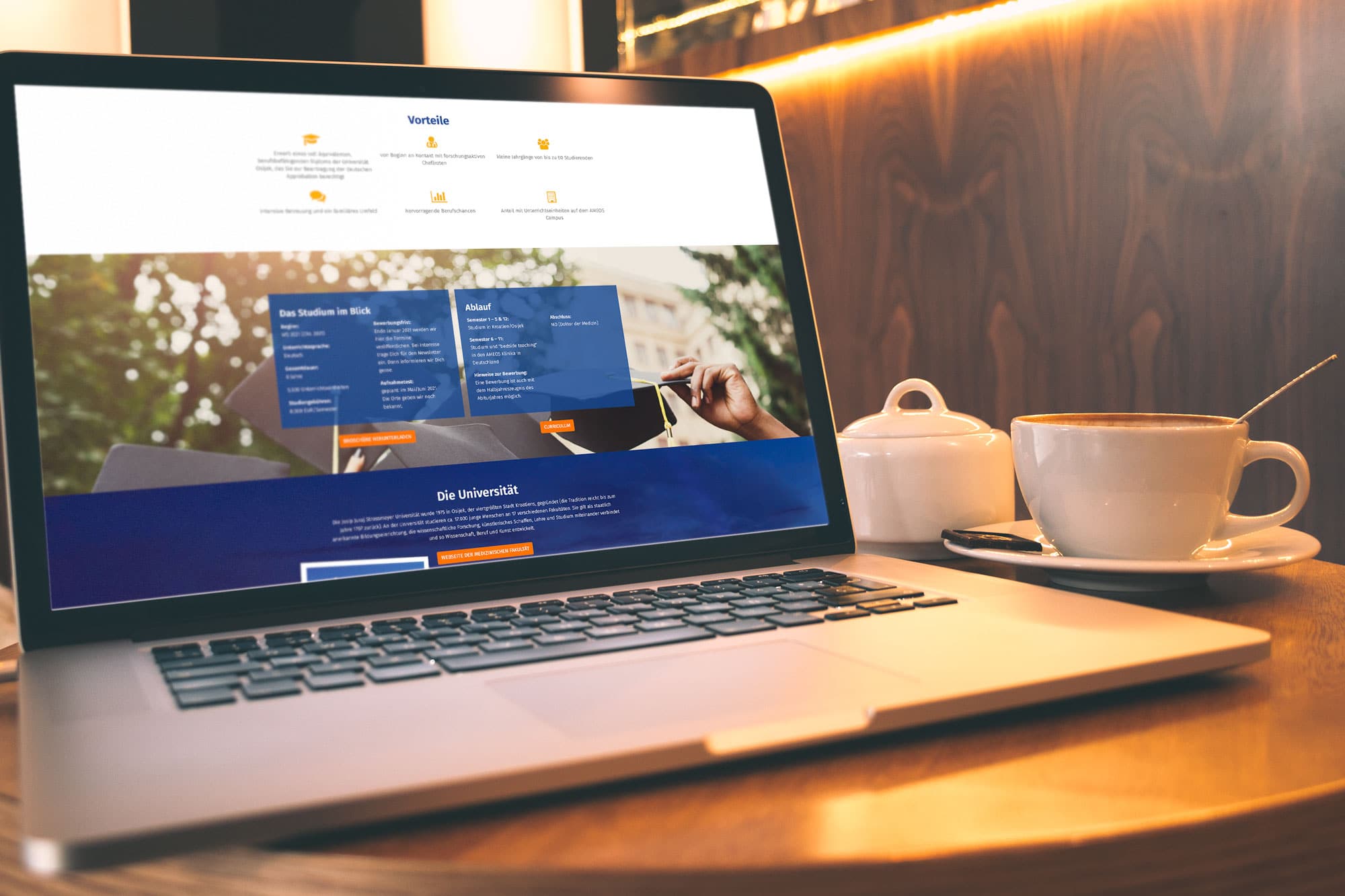 Implementation
An appealing visual concept, high-quality design and target-group-specific content were created and fitted into a cohesive concept. A specially built campaign page provides essential information about the course, facts, current data and contact information, allowing interested parties and potential applicants to familiarize themselves with the program.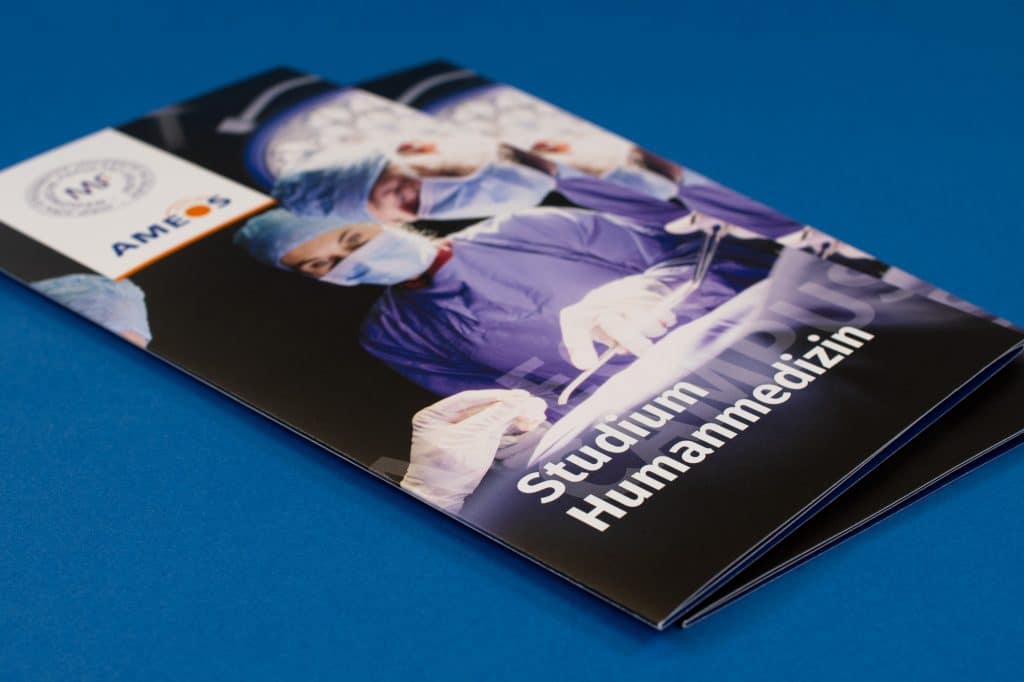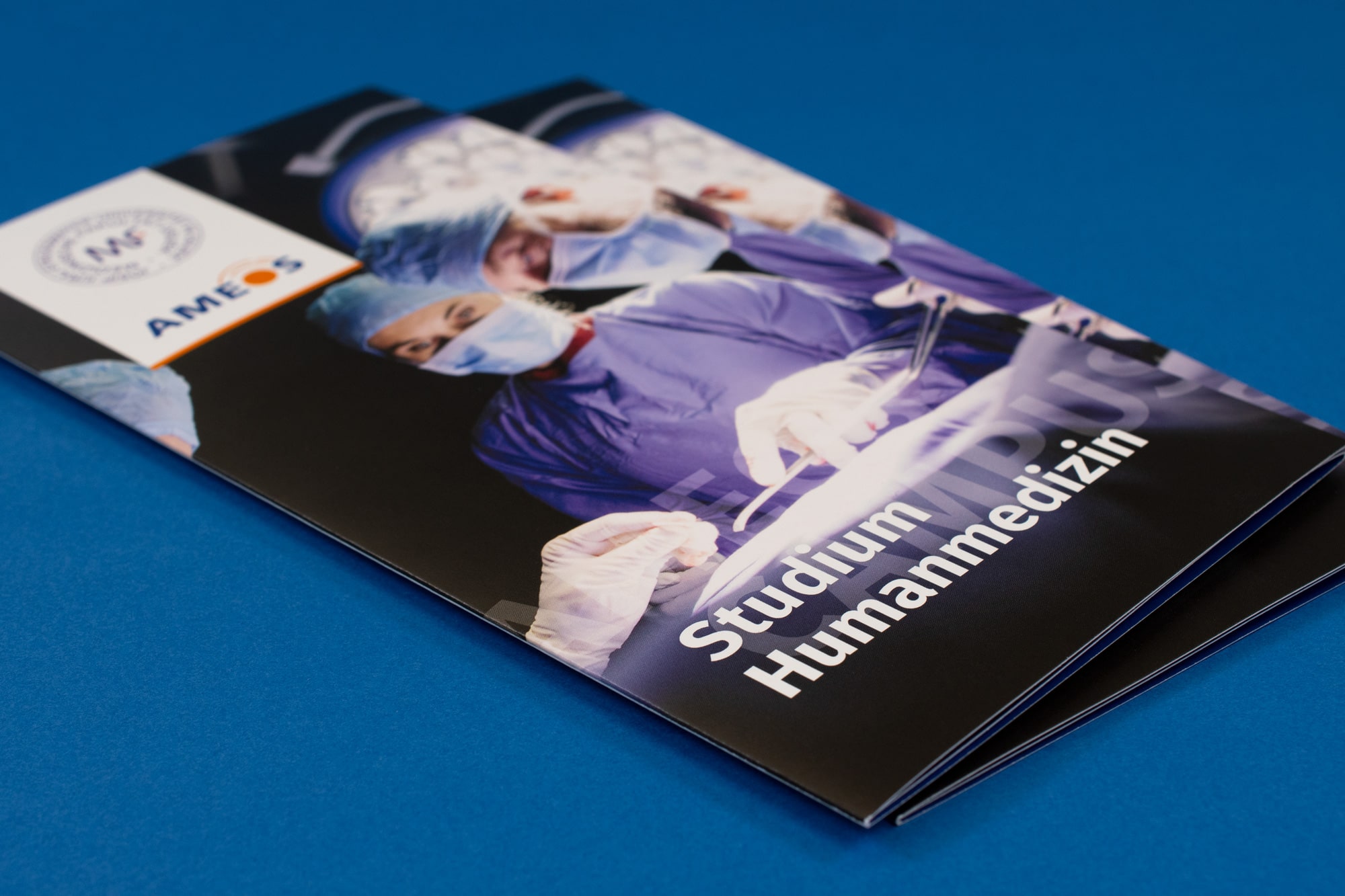 Result
In addition to print publications, trade show displays, and social media campaigns, flights were created for marketing purposes in Germany's major cities at hotspots as well as in train stations and their surroundings. Furthermore, the course was promoted using targeted IN-APP advertising and SEA. The first semester of the newly established program commences this year (2021).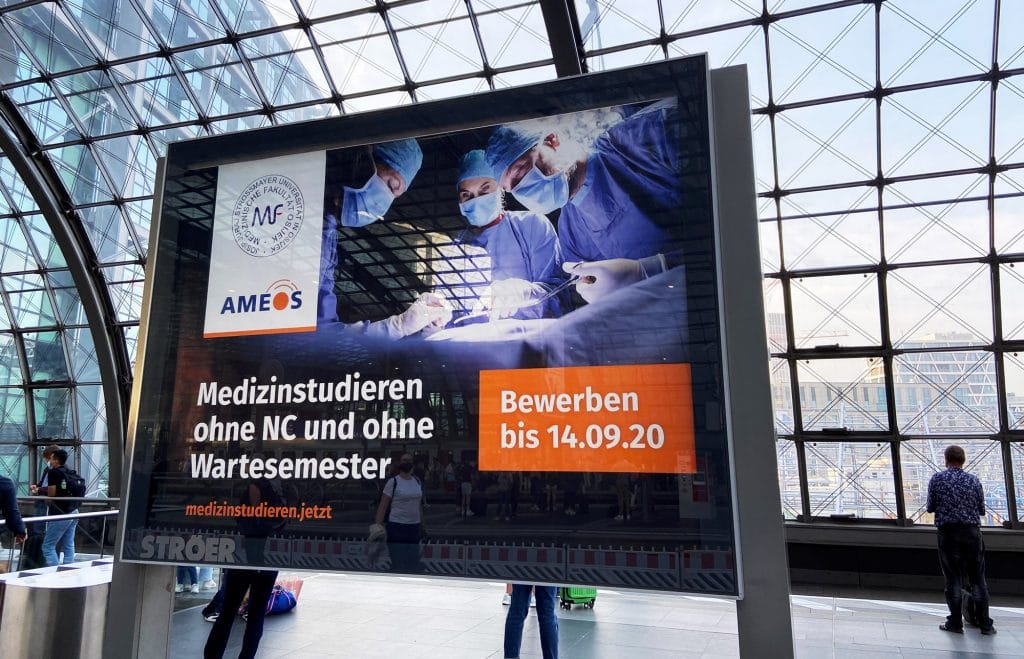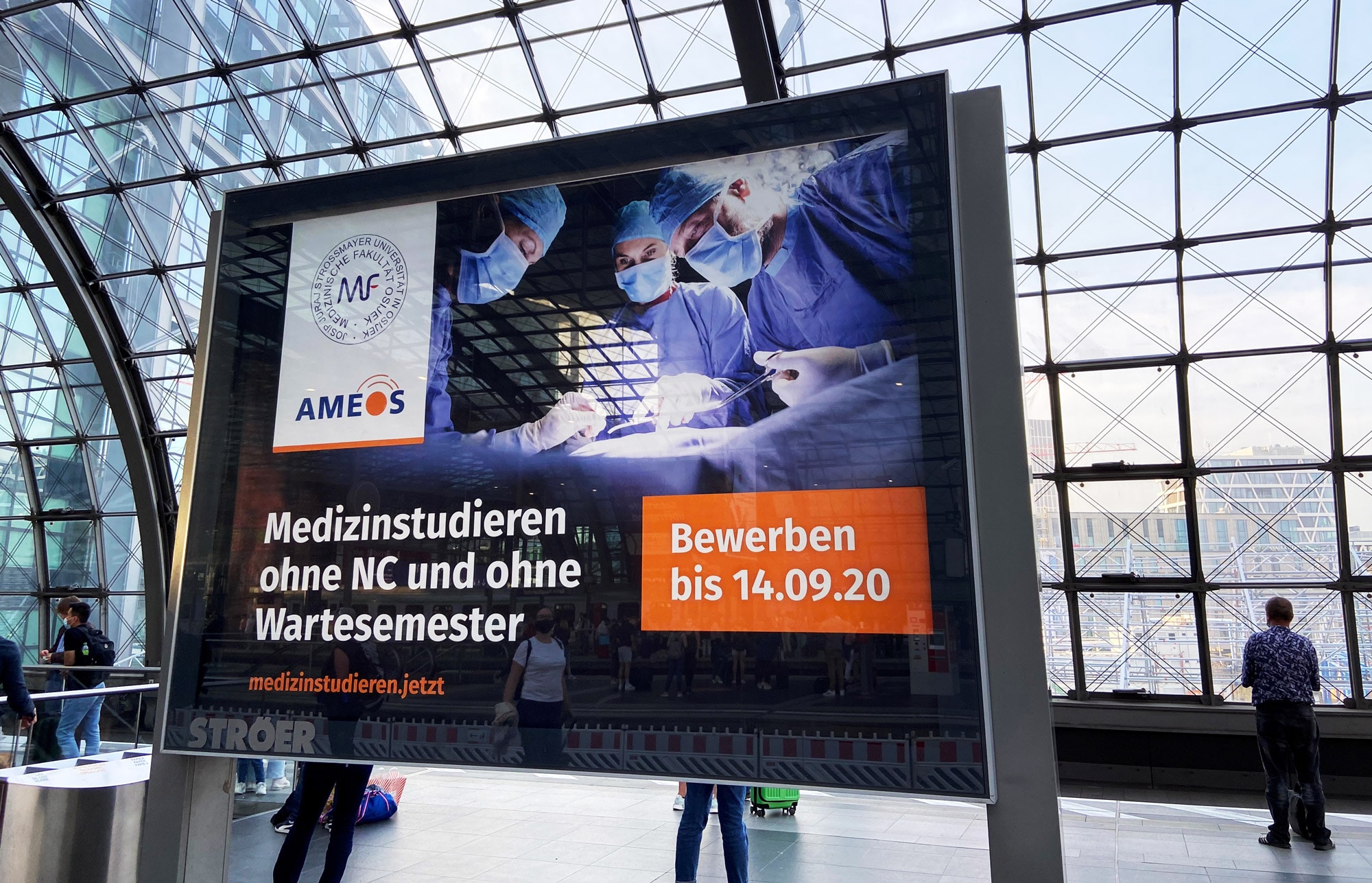 More information:
» medizinstudieren.jetzt |  AMEOS Campus Website