John Christall is a true car-enthusiast with his collection of "youngtimers." As an attorney for traffic law, he is familiar with both the pleasant and the unpleasant sides of driving. Together with a professional film team, our junior staff succeeded in creating an extraordinary portrait film for his practice.
Creating the Storyboard
Before getting started with the production, ideas were developed for the film. The concept was then presented to the client in the form of a "picture, sound, description" storyboard and approved. Also, costs and scheduling were discussed with the client and approved before proceeding.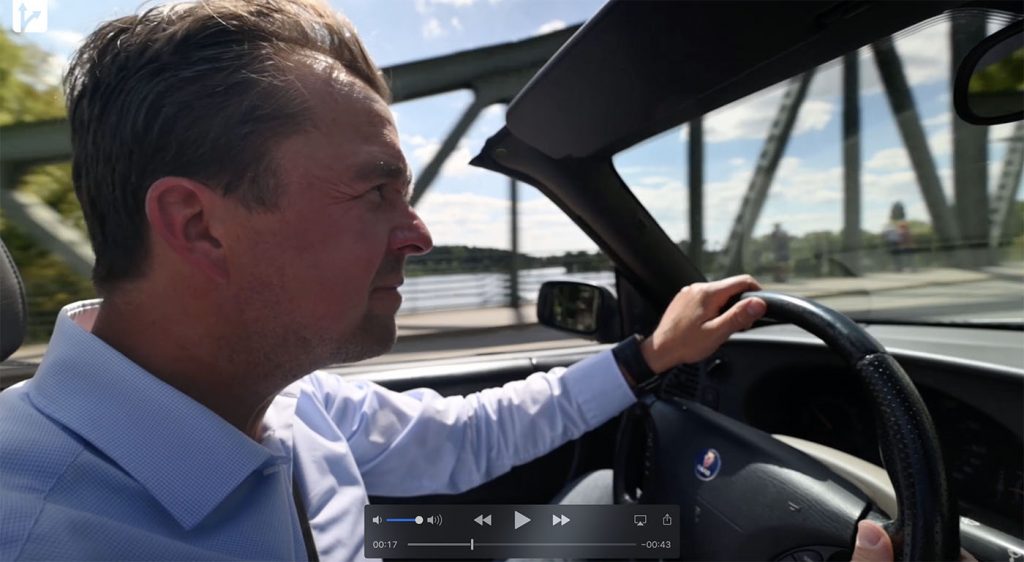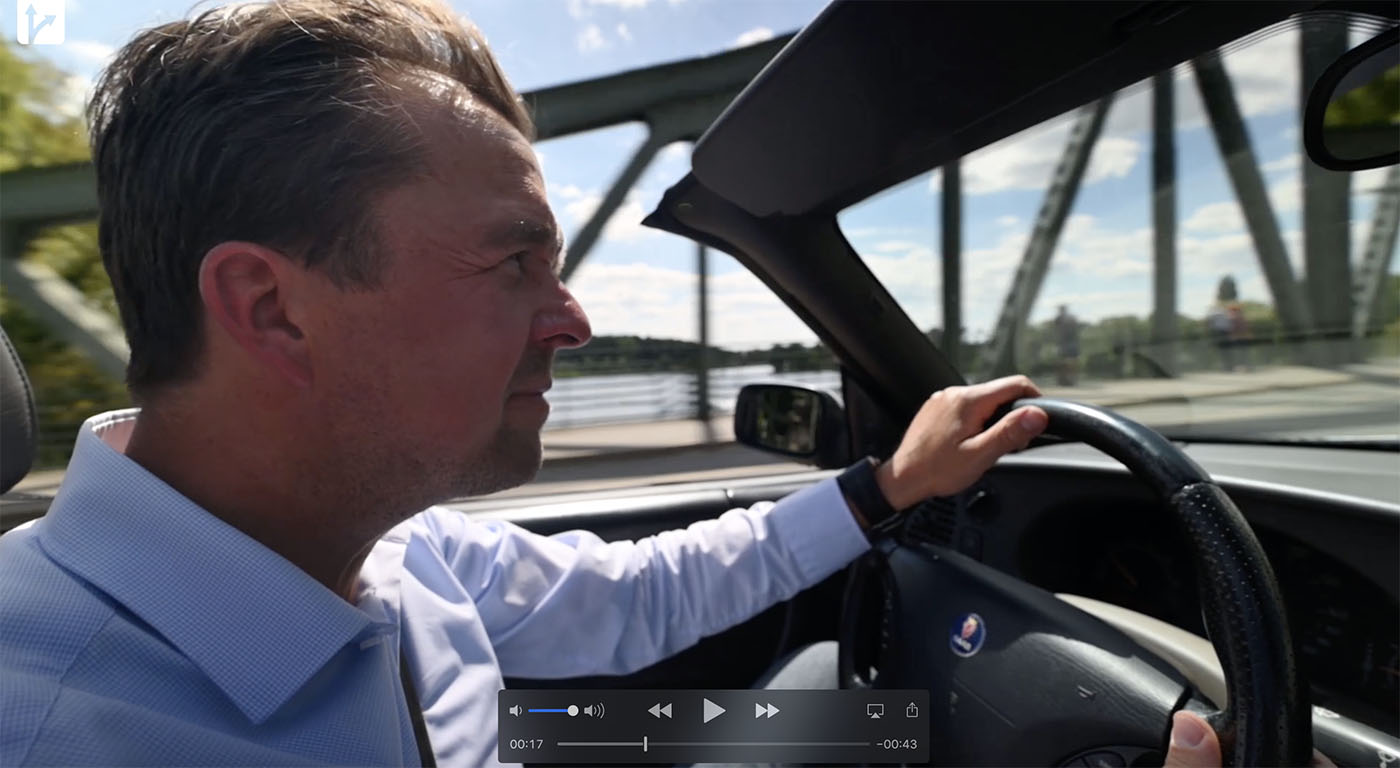 Execution
With our guidance and creative input, the film crew completed shooting the visuals for the film in a single day. The soundtrack was recorded within a 40-minute session.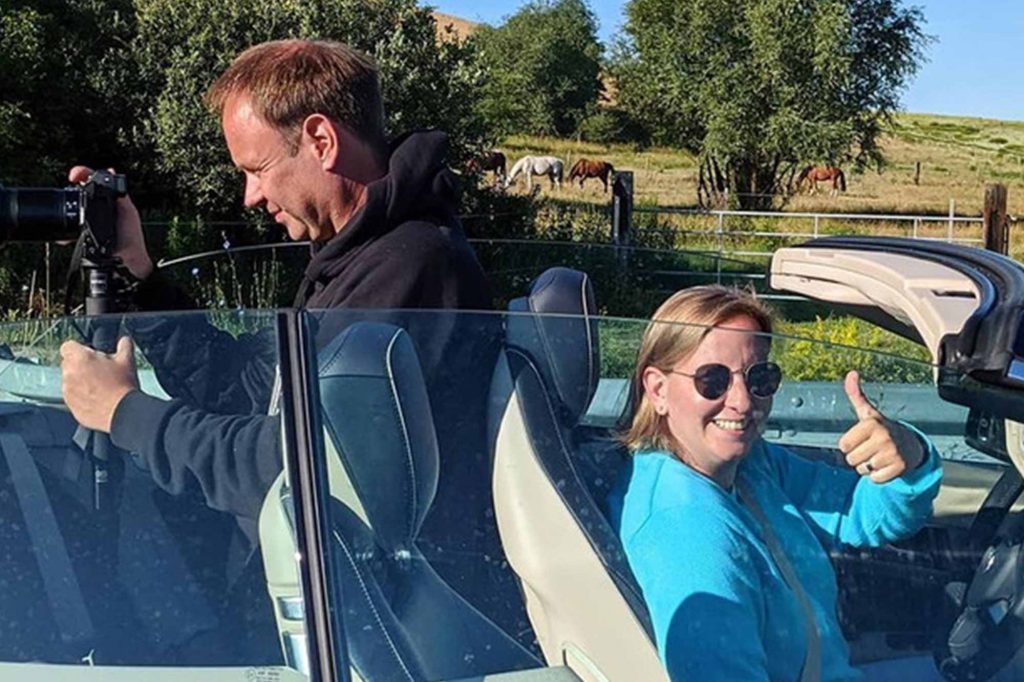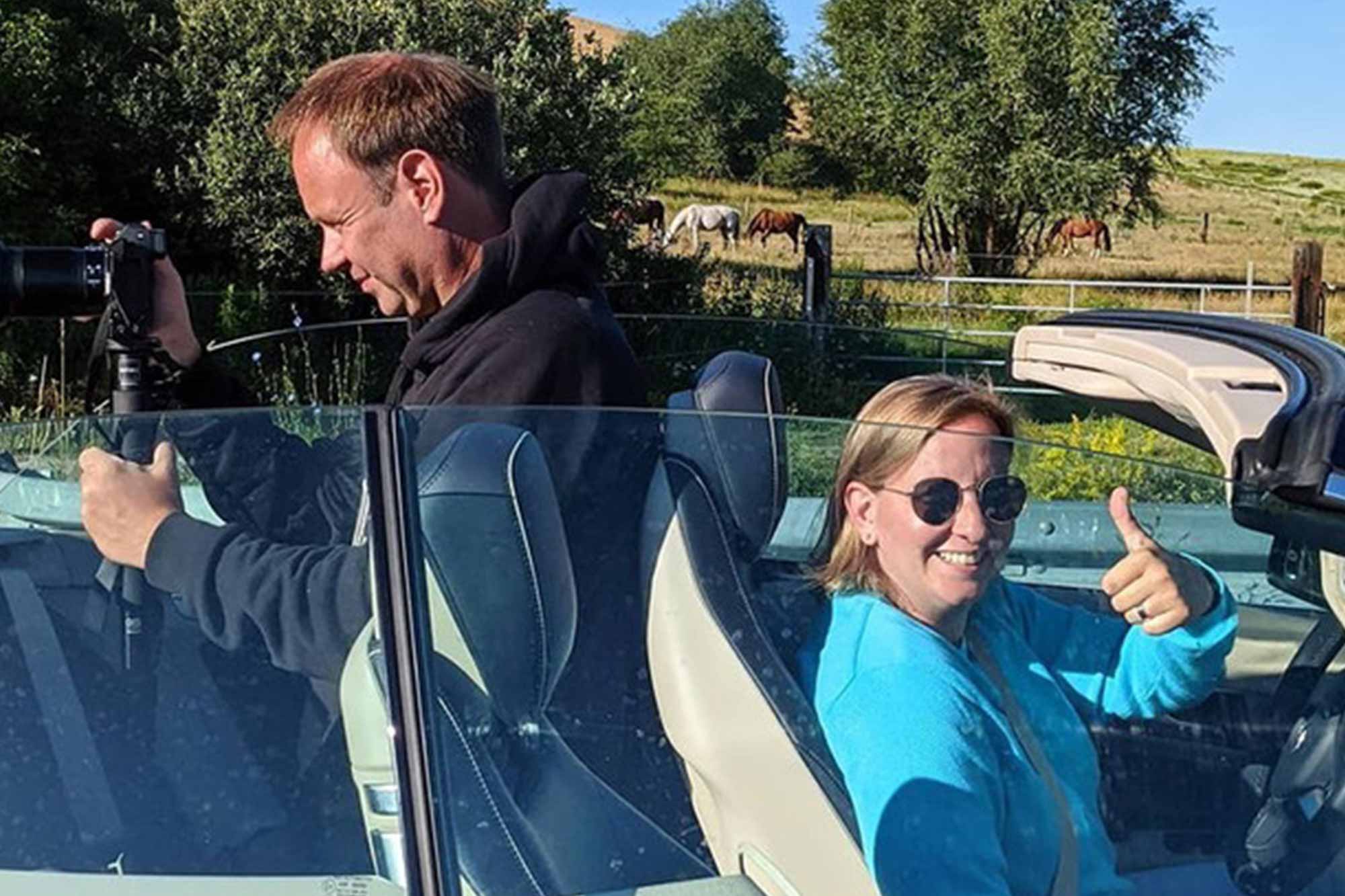 Supervising the Edit and Finish
Of course, this wasn't the end of the production, the video was still lacking music and needed to be edited. This was not a difficult challenge: together with the film crew and Mr. Christall, we unanimously selected an appropriate music track, which then served as a guide for the final cut – and voilà, the film was finished and ready to be shared.
More information:
» verkehrsrecht-christall.de | Website for John Cristall, Attorney for Traffic Law