With the initiative "Gut leben in Deutschland – was uns wichtig ist," the German government aims to improve the quality of life. But what constitutes a "good life" in the eyes of the public? A dialog with German citizens lead by the government provided insights into the perspective of the people. For research purposes, the voices and data of 15700 participants were scientifically evaluated, revealing a broad and multifaceted understanding of the topic. The 240-page report is intended to be used by the federal government as a guide and an aid in informing decisions related to the government initiative "Gut leben in Deutschland – was uns wichtig is."
Task
Working together with the Bundespresseamt, our task was to develop an appealing and well organized printed product using available manuscripts, graphics and illustrations while following the design specifications of the Federal Press Office.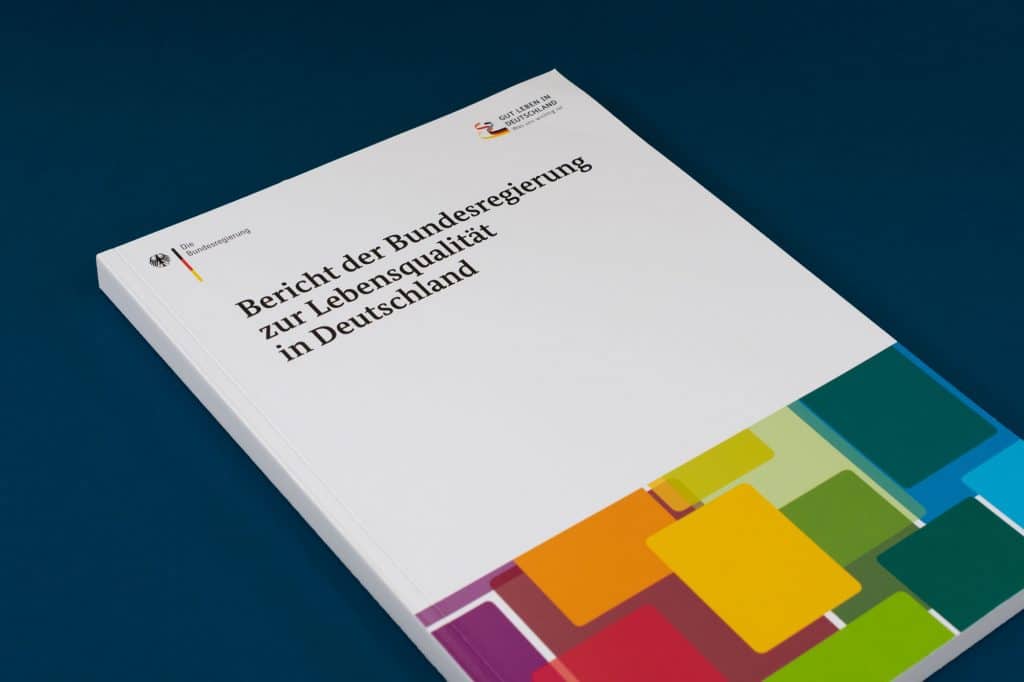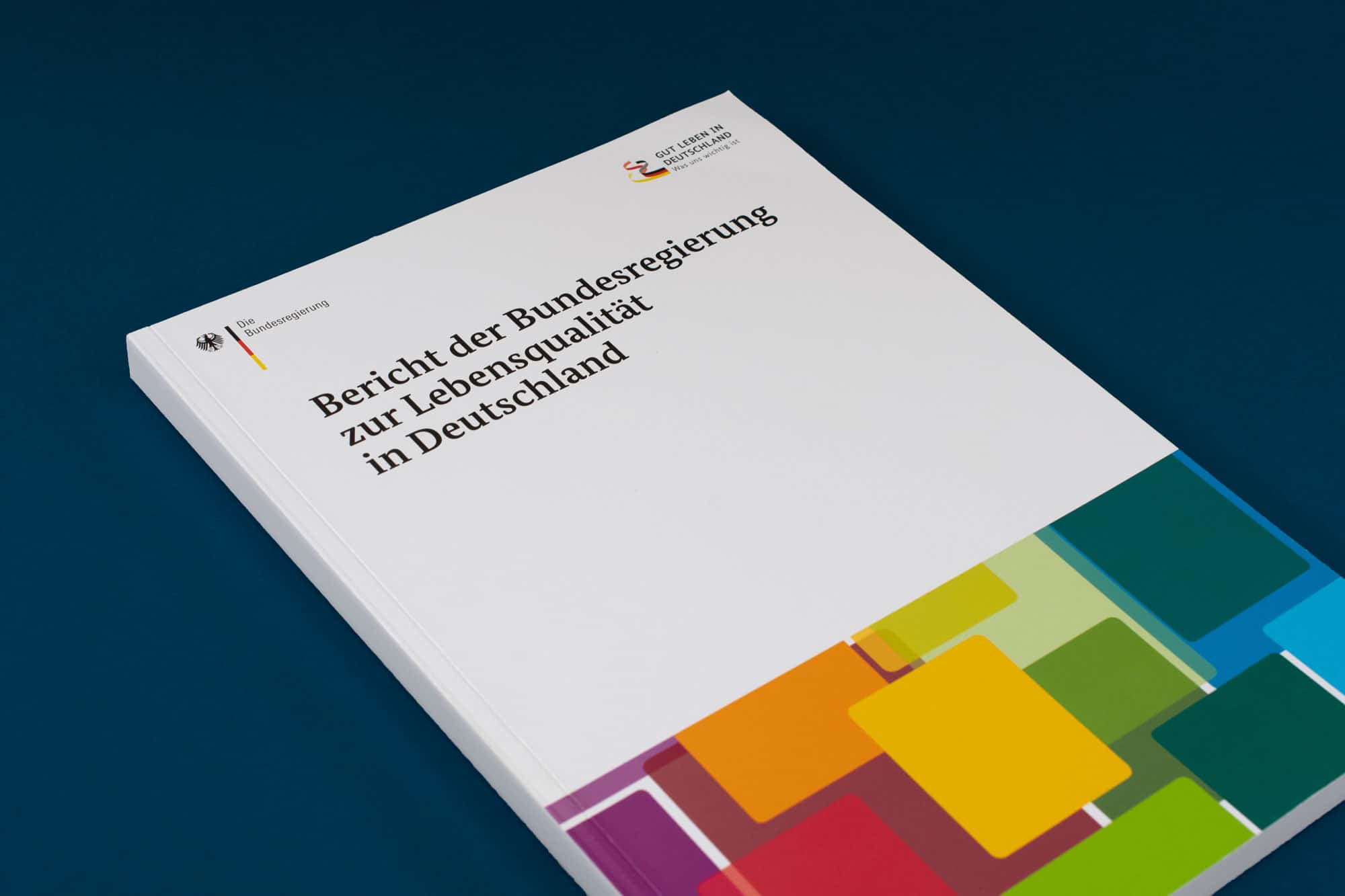 Implementation
In close collaboration with the Federal Press Office and the chancellor's office, the text was typeset, graphics and illustrations were prepared and developed.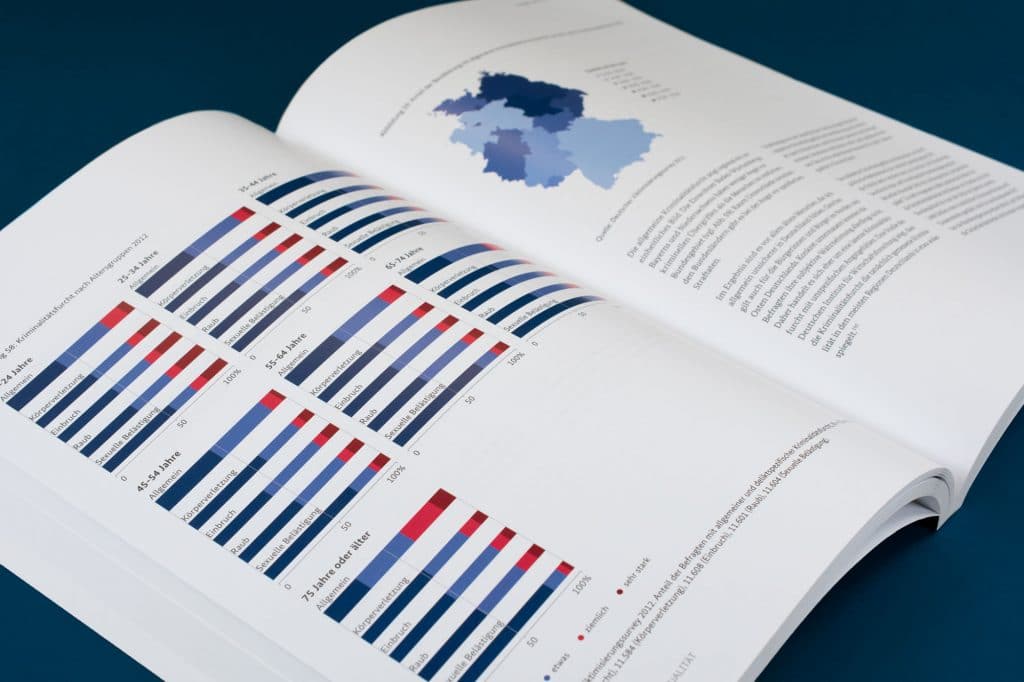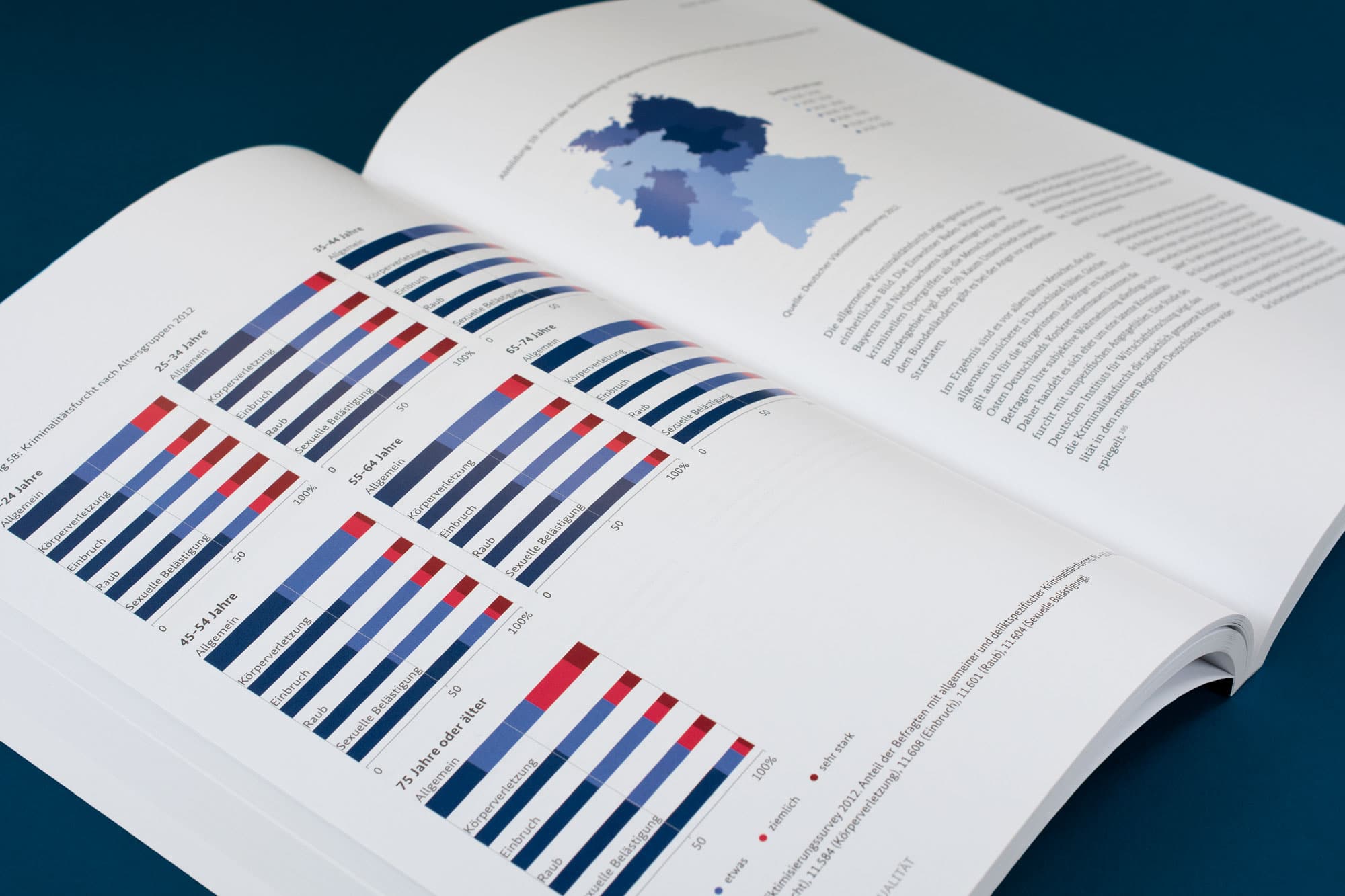 Result
In total, the report was typeset and processed in 3 languages. Additionally, an interactive Web PDF and an Accessible PDF were created.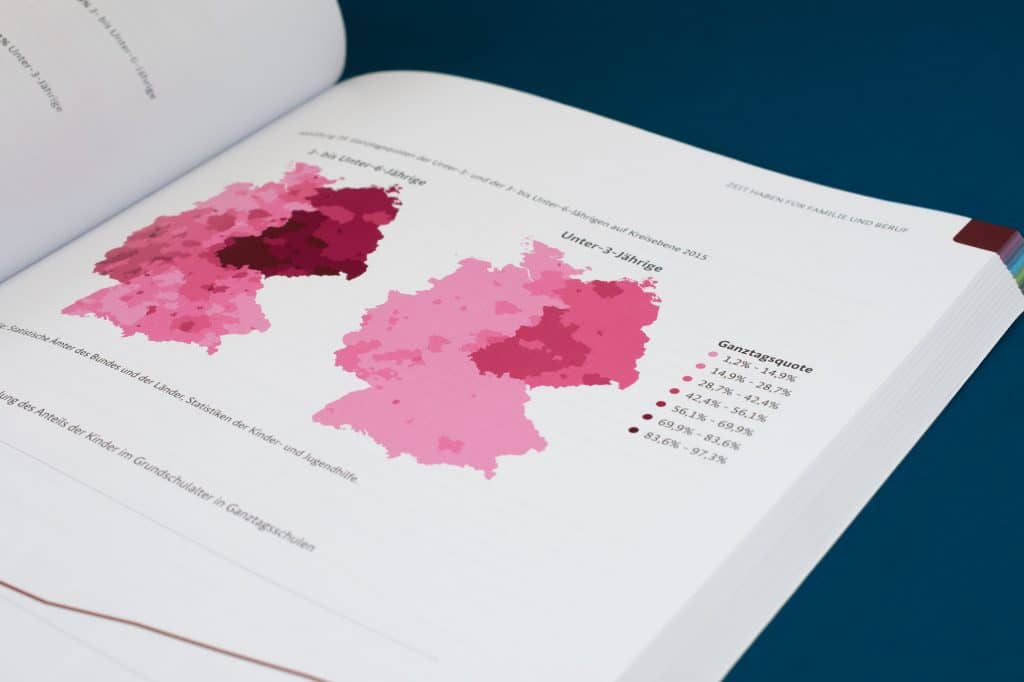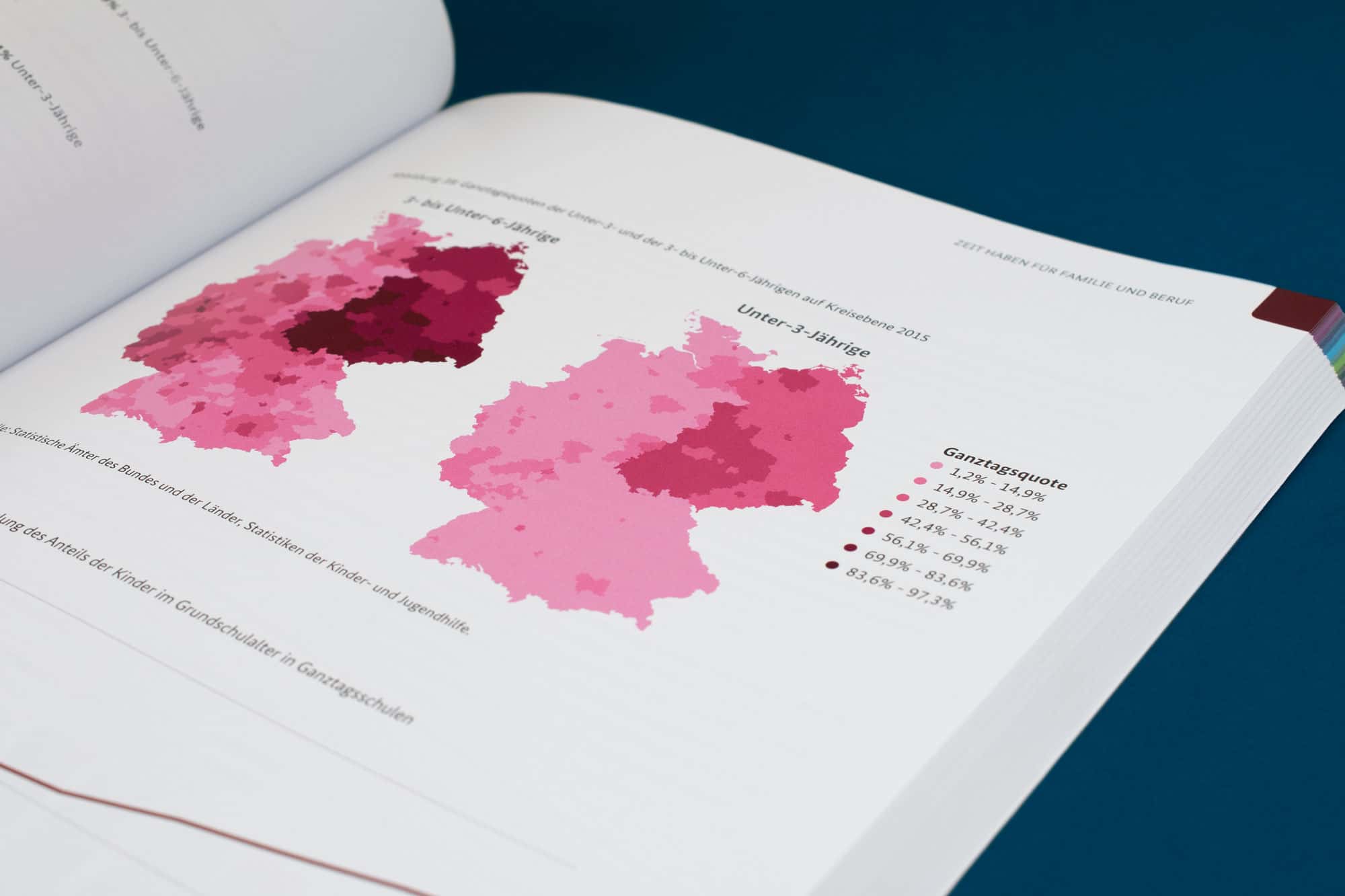 More information:
» bundesregierung.de | Website for the German government | Federal Press Office