Task
Developing a campaign for EWP's updated tariffs that speaks to new customers. The solution needed to be charming, individual, and attention-grabbing. A real eye-catcher.
Implementation
Flexible. Economical. Guaranteed. The right electricity provider for everyone. Our services are as individual as our customers. Characters based on real people represent EWP's different tariffs, we used imagery depicting people in everyday situations and out-of-the-box scenarios. Just the right approach to draw attention to the company's new products.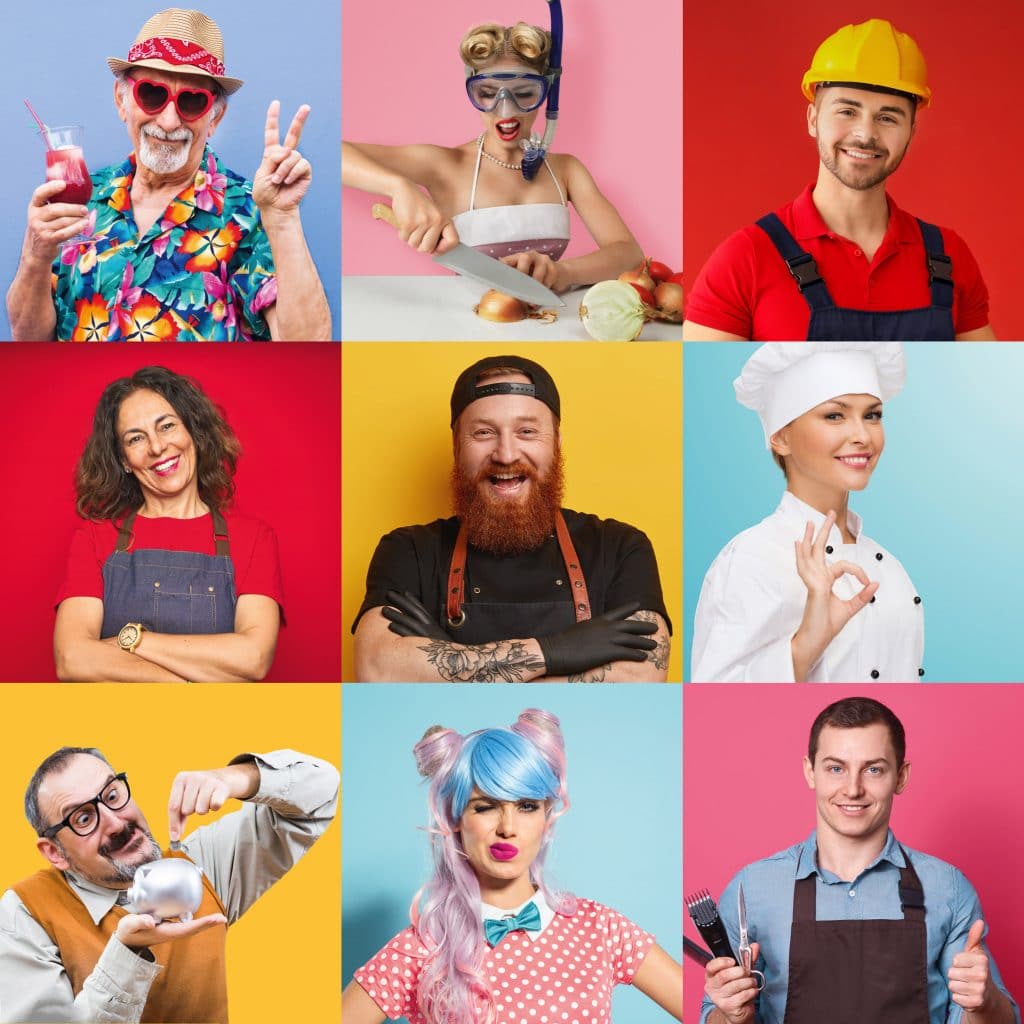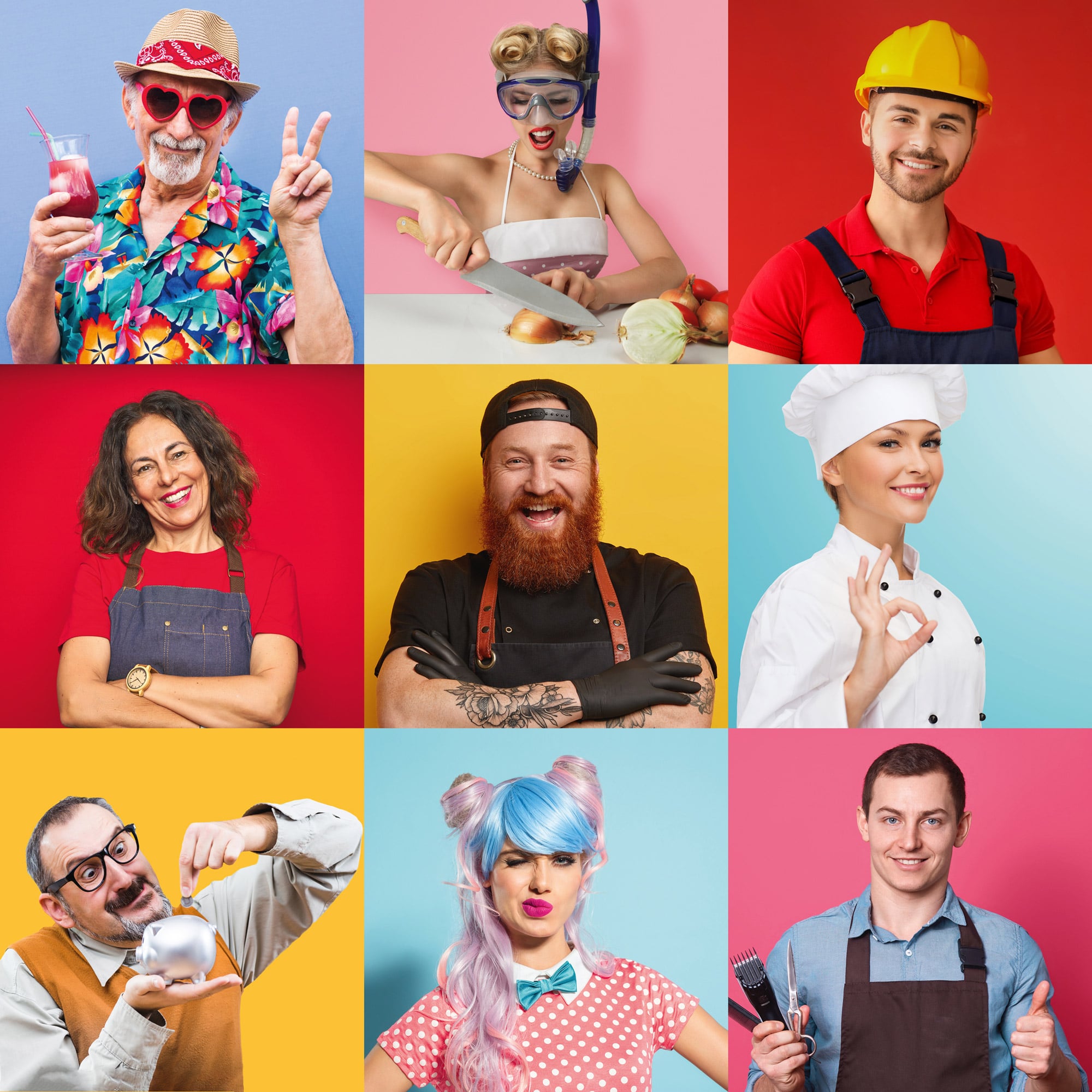 Result
A campaign that reached customers via direct mailing and advertising on public transportation as well as posters throughout Potsdam.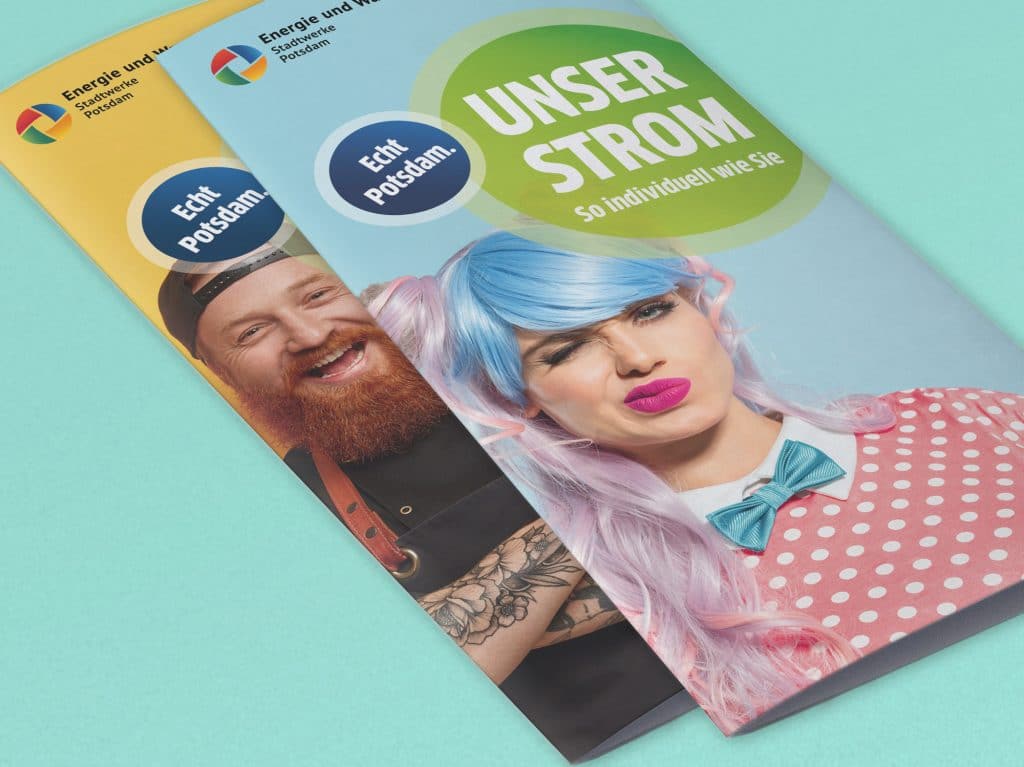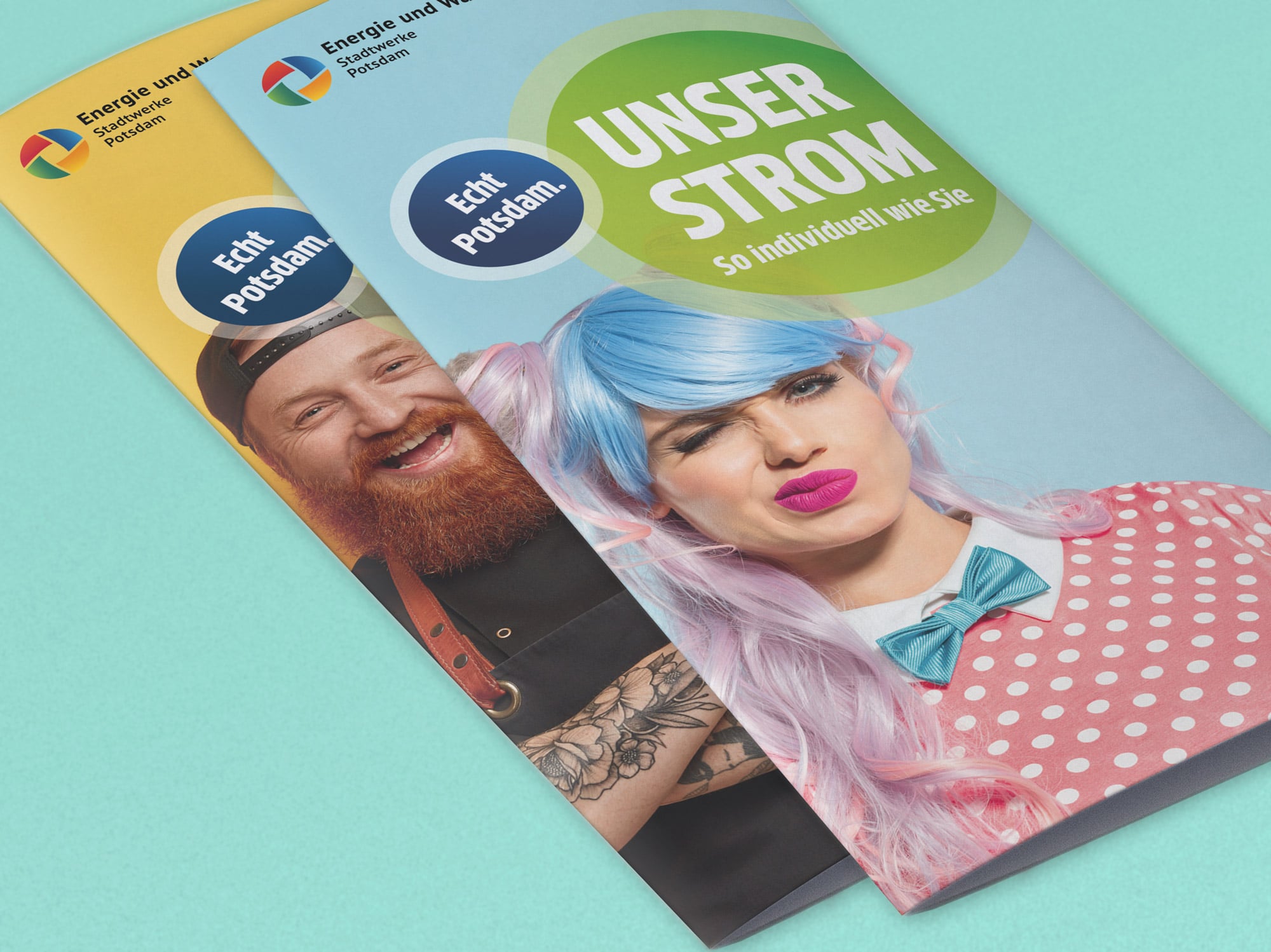 More successful campaigns for the Stadtwerke Potsdam and the EWP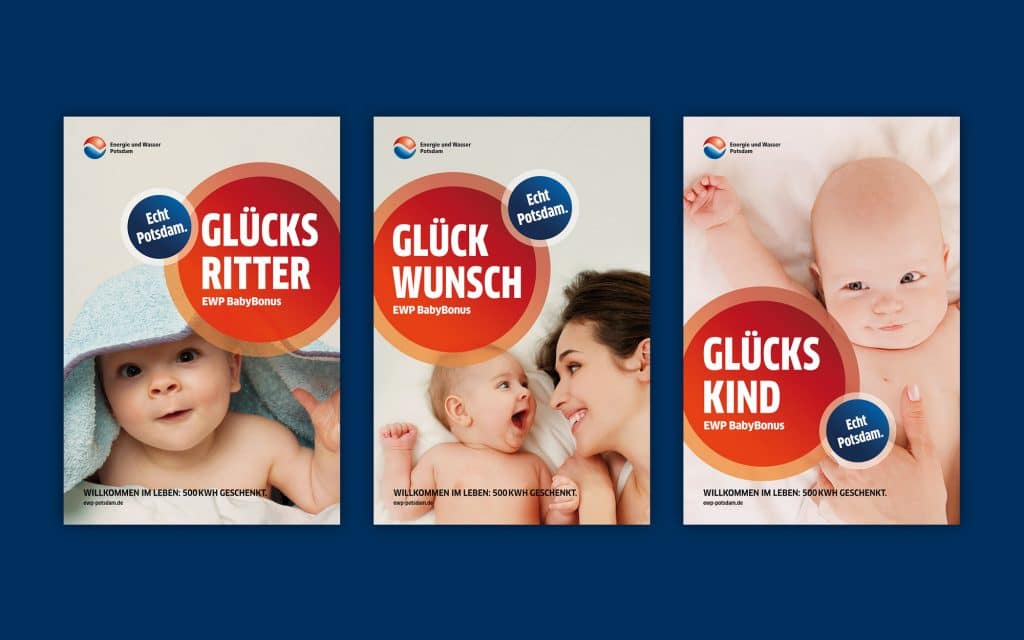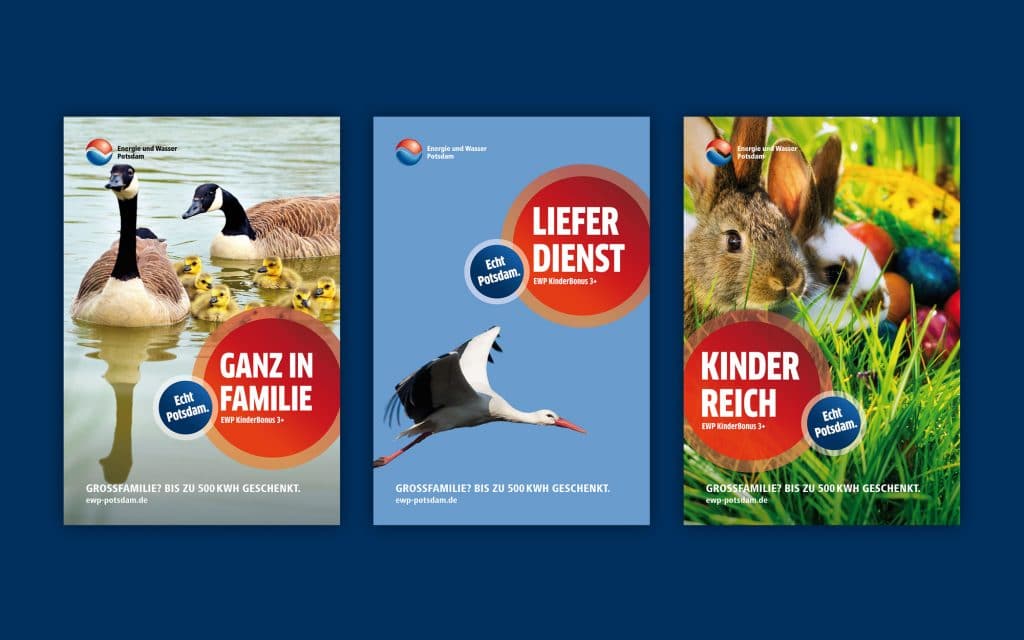 More information:
» swp-potsdam.de | Website for the Stadtwerke Potsdam