THE TASK
Development of a bilingual website for a diverse, regional to international target group, with an easy-to-use editorial workflow system, publication database and integrated intranet; as a working tool for the three locations of the faculty.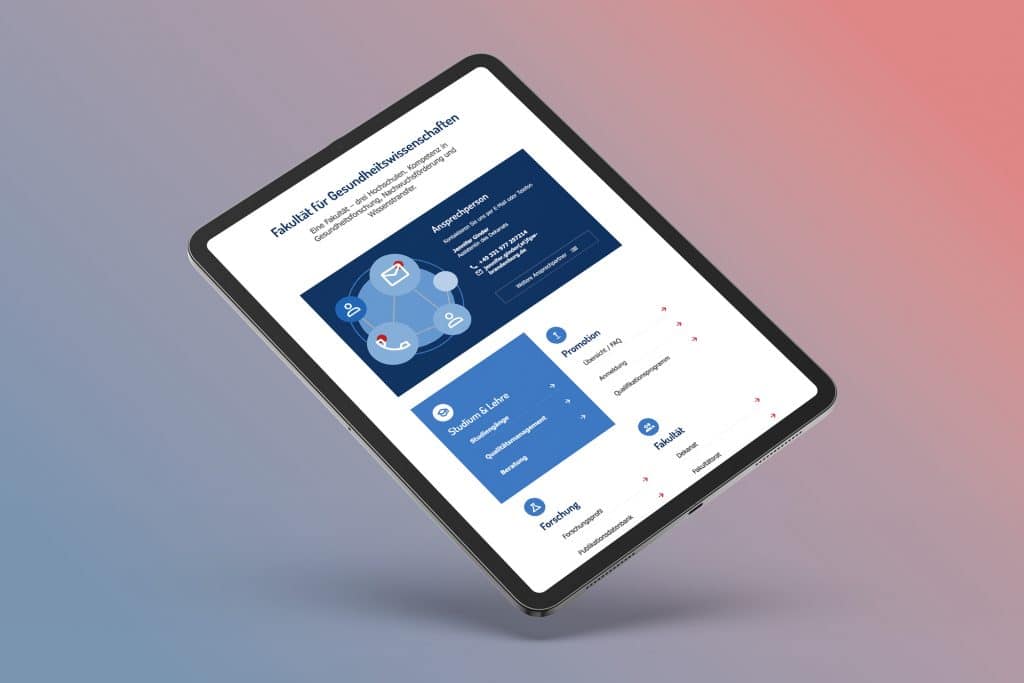 THE CONCEPT
Tried-and-tested solutions, such as the WordPress system that the customer was already using, should also be used here and precisely expanded with new tools. The site should be easy to use and manage by the editorial team. The external design was based on the corporate design developed by UVA.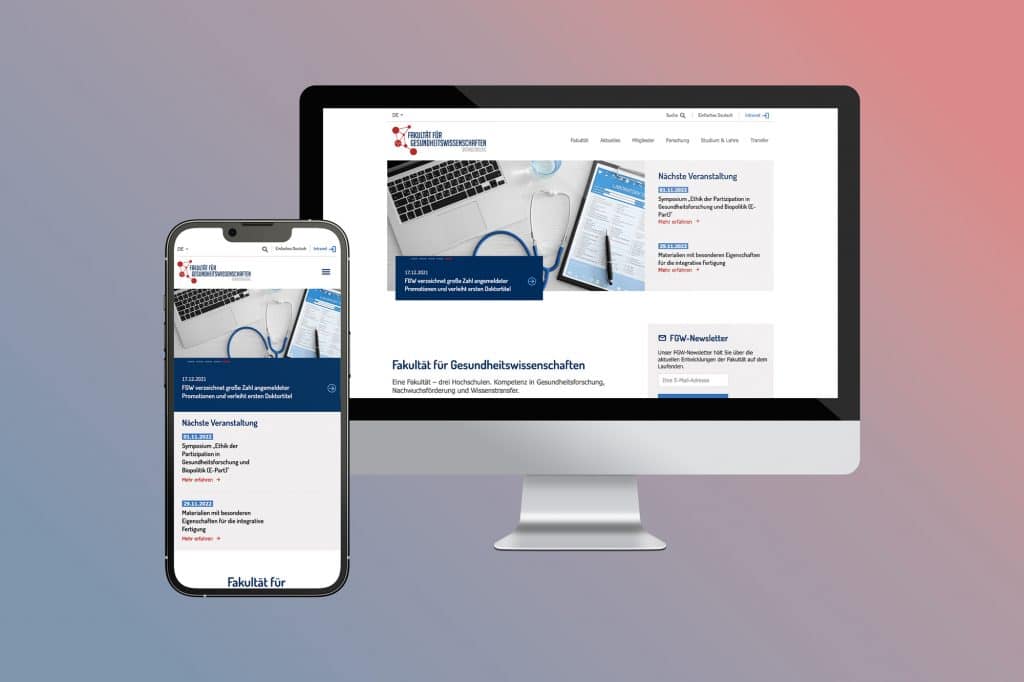 THE IMPLEMENTATION
The close cooperation with the customer in workshops and training courses enabled a process-oriented and very detailed implementation. The focus was the development of the comprehensive system extension of WordPress for the new complex requirements and the much larger editorial team. A number of plugins have been implemented for this purpose. In addition, our employees held several intensive training sessions with the future editors.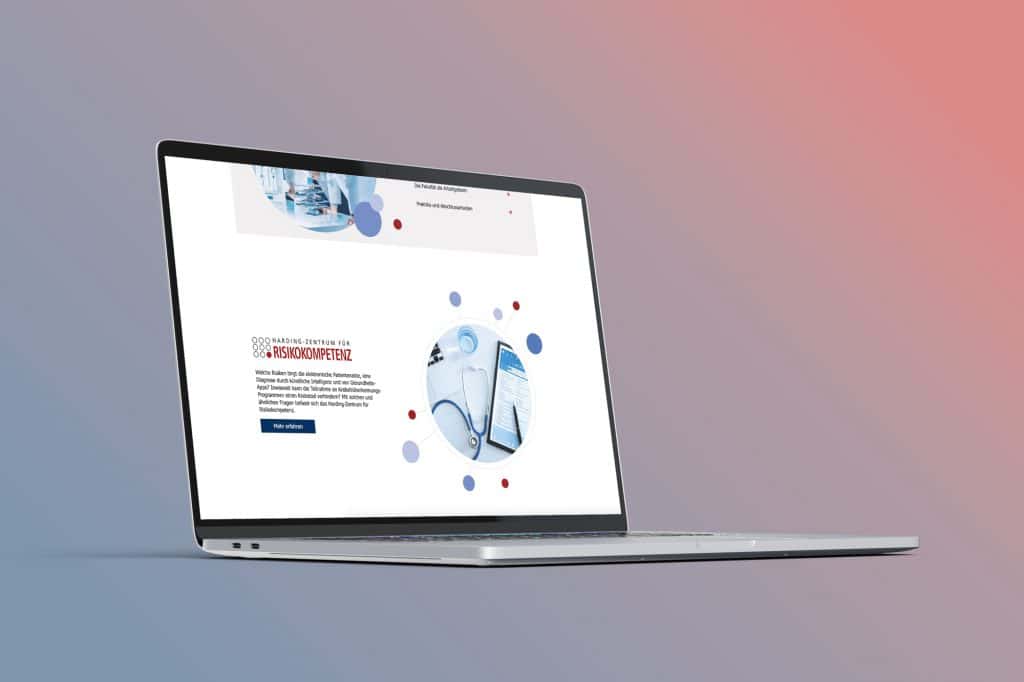 THE RESULT
The new high-performance page can show the depth and complexity of the structures of the faculty, from teaching, studies, research to current topics, e.g. dates and events. The detailed research area takes up a lot of space with its own extensive pages for professors and projects, up to the registration for doctorate and habilitation. The website is thus a working tool for those involved at all three locations.
The site was created in English for international users.
The publication database including search filter, administration and import function was developed and created by the UVA as its own, independent database and linked to the website.
Direct contact with the target group is made possible via a newsletter (subscribe button).